Producer/Mixer/Composer on using Dolby ATMOS to expand the emotional pallet of music for a new generation of listeners
Oakland, CA, February 28, 2022 — 
McKay Garner
 has forged a singular path in the music industry based on his highly personal relationship with recorded music and sound. Serving as a trusted engineer and producer, he has worked alongside genre-bending artists like J Dilla, The Red Hot Chili Peppers, Natalia Laforcade, and Jesse Loran Strickman.  At the same time, his deep background in sound design and synthesis has kept Garner on the cutting-edge of recording technology, leading him to actively seek out new ways to communicate visceral emotional experiences in his recorded work. These efforts have led him to be an early adopter of Dolby ATMOS and to take on a wide array of production and mixing projects in the rising immersive audio format. In order to assure an effective workflow that puts him completely in touch with the music, Garner uses 
Amphion
 One18 and One15 monitors as well as Amphion's bass extensions which elevate his two-way monitors into a cohesive three-way system.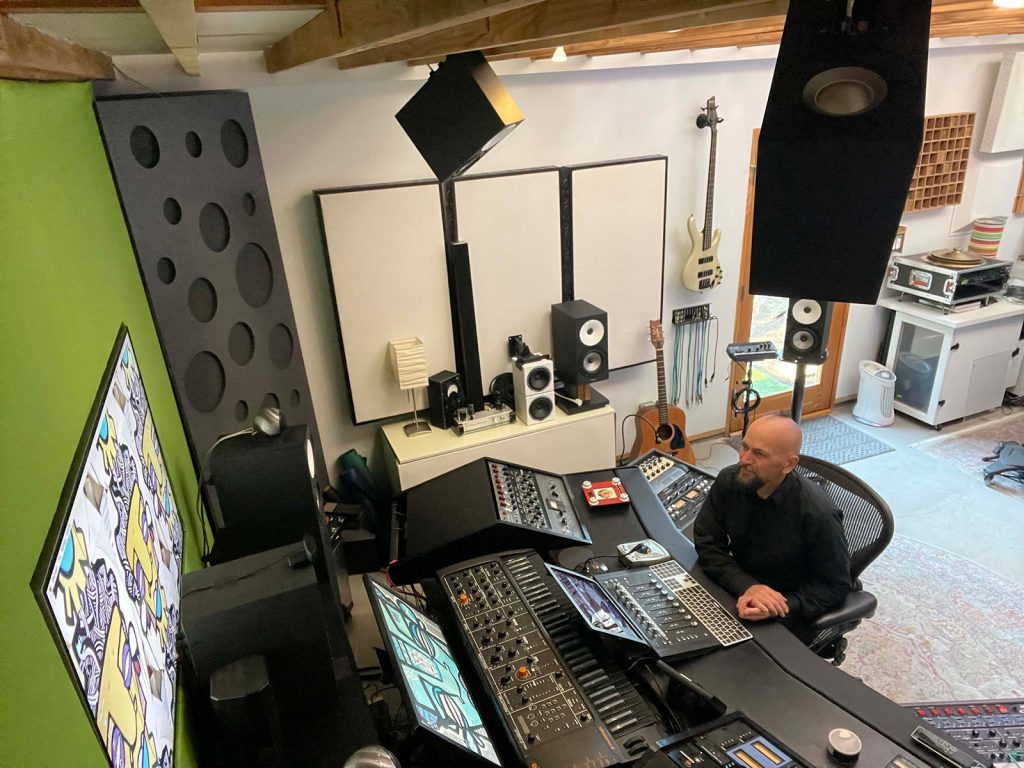 Leaping off the audio canvas
Garner's fascination with audio exploration was born from the desire to understand the inner workings of how sound affects human emotion. Trained from an early age in playing both orchestral and popular music, he found himself drawn to the recording studio and sound design. Exploring the relationship between sound and emotion bore fruit for him professionally. "Exploring pallets of sounds and seeing how the process of mixing could directly impact a listener emotionally spoke to me immediately," he said. "It led me down several paths at once in the industry and toward projects and technologies that push the boundaries of that even further."
Garner's initial exposure to ATMOS came when he was asked to be part of the Dolby Labs listening team. Fascinated by the possibilities presented by truly scalable immersive audio, he immediately saw the potential in the format and the impact that it will have on future listeners. Witnessing these experiences first hand made him a believer.  "Stereo mixes can sound incredible, but it's still like something you're being put in front of rather than within," he explained. "With ATMOS you're finally taking sound off of this two-dimensional canvas and immersing yourself in it. It's a very powerful experience, and can greatly enhance how people feel when hearing music they love."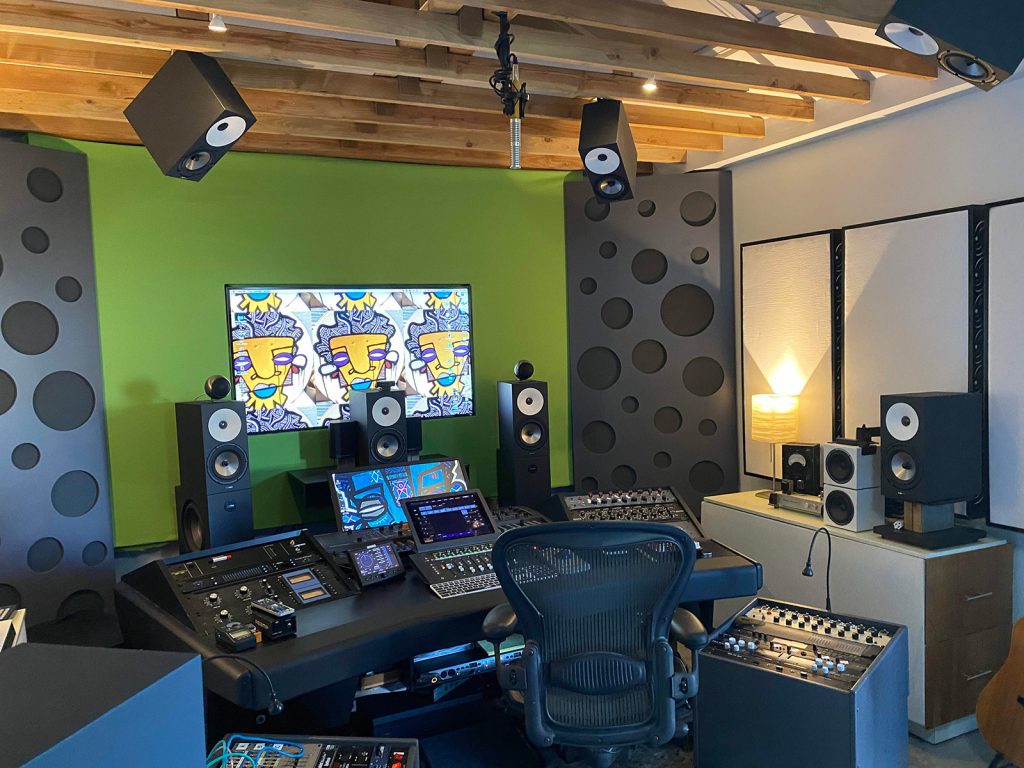 Translating immersive audio for the masses
Garner is a realist when it comes to emerging audio technology, and he's quick to point out that the version rollout is constant. In order to stay ahead of this, he says that choosing the right tools will give him the precision he needs to deliver mixes that will translate on headphones, sound bars, and in home theaters. "Mix translation has always been important to recorded music, but it is really key to this experience," he said. "This is why I chose to rely on Amphion in my studio setup because I knew I could trust what they were telling me and actually enjoy listening!"
"Amphion's waveguide and cabinet design make the sound move so effortlessly from one location to the next," he explained. "My Amphions really help give me the feeling that the speakers 'disappear'. I can focus on sculpting anything in the way of the emotions and enhance the elements that want to move them the most."
Working out of his studio in Oakland, Garner's Dolby ATMOS setup consists of seven Amphion One18s for LCR and surround, four One15s on the ceiling, and Amphion BaseOne25 bass extension system for maximum performance and control. With several upcoming musical projects being produced and mixed for ATMOS, he says that we as creators are currently defining the future of the music experience. "Recorded music is really becoming an experience that is much more real or surreal than ever, as an artist envisions it to be– that feeling of being 'inside' a song is about to be available to a much wider audience than ever before," he said. "There is something truly special about that. Making sure a mix is "the truth" matters more than ever before."
"I really trust Amphion to give me everything I need to deliver on that," he concluded. "They help me bring the sound and emotions inside an artist's head to listeners everywhere."
For more information about McKay Garner, please visit: http://mckaygarner.com/
Artwork in photo by Oakland artist @deadeyes_ptv
For more information about Amphion, please visit: http://amphion.fi/create/
About Amphion
Amphion Loudspeakers Ltd. was established in 1998. We design and build loudspeakers that are characterized by honest and accurate sound reproduction. Precise driver integration ensures world-class imaging and phase coherency. Controlled dispersion technology helps achieve more stable results in a variety of room acoustics. All products are handmade in Finland (and the Amphion amplifiers are assembled in Finland) to ensure enduring listening quality.