Industry Vets Who Have Participated are Involved in All Aspects of the Pro Audio Business and Link Up with Students Online for Eight-Minute Face-to-Face Meet-Ups
Gilbert, Ariz., April 30, 2020 – It's an interesting time we all currently live in. Social distancing and stay-at-home mandates have become the norm. Pro audio students that have been accustomed to in-school face-to-face classroom and studio instruction have had to adapt to education distancing from their instructors. But what happens to the invaluable learning experiences these students had gained from industry pros who would visit with and instruct them in-house at pro audio education institutions?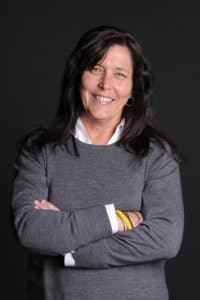 Enter Karen Dunn of KMD Productions and "Speed Mentoring".
"Speed Mentoring is a new project for me, and the Conservatory of Recording Arts & Sciences (CRAS) has been very helpful in getting students involved in these initial events," explained Dunn, a pro audio industry veteran who has made a career in high-end event production. "One of my favorite things about events is creating face-to-face connections for people. When COVID-19 occurred and 'Stay at Home' was instituted, I started searching for ways to keep in-person events alive through technology. Speed Mentoring has been an excellent mechanism to facilitate that connection and bring everyone together."
It was through a Waves event at CRAS last December that Dunn first met the CRAS team. "CRAS was at the top of my list when I was ready to debut this event," she explained. 'Speed Mentoring is like Speed Dating. 20 mentors and 20 students link up online. There are six eight-minute face-to-face meet-ups…it's random, and it's cool," she explained.
The pros who have participated are involved in all aspects of the creative audio business, including front-of house and recording engineers, manufacturers, remote pros, audio post, music video producers, studio owners, and more.
"The panel members are amazing and no one said 'no' when I asked them to participate," Dunn added. "One of my favorite things about events is creating face-to-face connections for people. Whether it's 900 people at the TEC Awards or 110 people at the Recording Industry Golf Tournament, it's the people getting together that matters."
So far there have been two CRAS sessions, and mentors have included George Massenburg, Sylvia Massy, EveAnna Manley, Piper Payne, Michael Pearson-Adams, Ken "Pooch" Van Druten, Gavin Lurrsen, Chuck Ainlay, Andy Tompkins, Paul Sandweiss, Maureen Droney, and more acclaimed industry veterans.
"I've never worked so many long hours in my life since the quarantine shutdown began, but when Karen Dunn asked me to participate in her new mentoring platform I couldn't say no," said EveAnna Manley, President, Manley Laboratories, Inc. "For me, nothing relieves building personal anxiety better than doing something kind and useful for another. And nothing brings me more pride than knowing that maybe I helped inspire somebody and change the course of their life for the better, like the late legend music impresario Bill Graham did for me that one day in 1988 when he guest-taught my music class at Columbia."
Added Michael Pearson-Adams, International Director of Training and Development – Waves Audio, "Attending a mentoring session like this is potentially a once-in-a-lifetime chance to have the world's best at your fingertips focusing solely on you and your questions. This is an invaluable chance for a student to get answers to questions directly from the mouths of industry icons and seasoned professionals alike, and a chance that should not be missed."
Kirt Hamm, CRAS administrator, said that Speed Mentoring is a great way for CRAS' students to meet with and learn from industry veterans that normally they would not have access to. "It is also incredible that these professionals give of their time to help the next generation of audio professionals," he added.
Ahead of each session, CRAS students receive a list of mentors and their bios. They then prepare questions beforehand for each mentor and also a short introduction about themselves. The day of the event, they log onto the site, receive an introduction from Dunn, and then the event begins.
"These virtual meetings have given our students unprecedented access to converse one-on-one with some of the top talents in the audio profession," said Nancy Scharlau-Murman, a CRAS instructor and a faculty advisor for CRAS Women of Audio. "Receiving personal guidance and expert advice from multiple mentors within the same session is truly inspiring. The Speed Mentoring format also gives our students the opportunity to practice making those introductory conversations that will help to build their networking skills. Being able to prepare questions ahead of time and targeting their specific areas of interest makes the session feel very personal and fitting to their needs. During this time of social distancing, these sessions have given them inspiration to continue their studies at the highest level."
Scharlau-Murman said that 19 students were invited for the first session, which took place in early April. "It was a huge success and so we conducted our second speed mentoring event on April 22 with 20 new students," she explained. "The students are paired with mentors randomly and they meet one-on-one with multiple mentors for eight minutes apiece. Afterwards, everyone meets for a few minutes as a group so the students can exchange their contact information with the mentors. The entire event takes about an hour."
Students at CRAS, the premier institution for audio engineering education based in Tempe and Gilbert, Ariz., also share Dunn's enthusiasm after participating in the sessions.
"The mentor session was amazing," said Julia Kuhr, a CRAS student who participated in Speed Mentoring. "Not only was it beneficial to read about people currently working in the industry, but getting to meet them as well? Way cool! As an individual just getting started, talking to those with experience in the industry provided me with a better sense of what it's like in the 'real world'. Classes and textbooks teach you a lot, but they definitely can't provide you with this level of information."
Added Sasha Golowatsch another CRAS student who participated in Speed Mentoring, "I learned so much about what to expect in the industry, how I should present and conduct myself, ways to stays organized in high stress situations, ways to work around creative blocks, and even how to analyze trends to help stay one step ahead of the competition. This opportunity not only gave me insight to the world of audio but also helped me network with some of the biggest names in the business."
Dunn concluded, "I have been in the professional audio industry for a very long time and I fell in love with it almost immediately. This audio community of creative and technical artists blend together wonderfully in a way that I don't think is found anywhere else. I am excited that Kirt Hamm is doing this. We feel good about this opportunity to pass along our knowledge, and the positive energy that comes back from the students is very rewarding."
After decades working in event production within the audio trade press, Dunn founded KMD Productions 11 years ago. Working primarily in the pro audio industry, her clients include NAMM, Yamaha, Waves, Sennheiser, PreSonus, ADAM Audio, Calrec and others.
The Conservatory of Recording Arts & Sciences is composed of two nearby campuses in Gilbert and Tempe, Ariz. A CRAS education includes broadcast audio, live sound, film and TV audio, music, and video game audio, all taught by award-winning instructors who have all excelled in their individual fields, including sound reinforcement, audio recording and production, digital recording, troubleshooting/maintenance, and music business.
CRAS structured programs and highly qualified teaching staff provide a professional and supportive atmosphere, which is complemented by its small class sizes allowing for individual instruction and assistance for students in engineering audio recordings. CRAS has been providing quality vocational training in audio recording for more than three decades. The curriculum and equipment are constantly being updated to keep pace with the rapid advancements in the music and sound recording industries. CRAS' course offerings and subject matter have always centered around the skills and knowledge necessary for students' success in the audio recording industries.
The 11-month program is designed to allow every student access to learn and train in all of the Conservatory's studios which are comprised with state-of-the-art audio recording and mixing gear, the same equipment used in today's finest studios and remote broadcast facilities, including Pro Tools 12, API Legacy consoles, SSL AWS consoles, Studer Vista consoles, and much more. All students must complete a 280-hour industry internship to graduate from the Master Recording Program II that may ultimately lead to industry employment.
For more information on the Conservatory of Recording Arts & Sciences, please visit www.cras.edu, contact Kirt Hamm, administrator, at 1-800-562-6383, or email to [email protected].
About The Conservatory of Recording Arts & Sciences
Based in the heart of The Valley of the Sun with two campuses in Gilbert and Tempe, Ariz., The Conservatory of Recording Arts & Sciences (CRAS) is one of the country's premier institutions for audio education. The Conservatory has developed a unique and highly effective way to help the future audio professional launch their careers in the recording industry and other related professional audio categories.