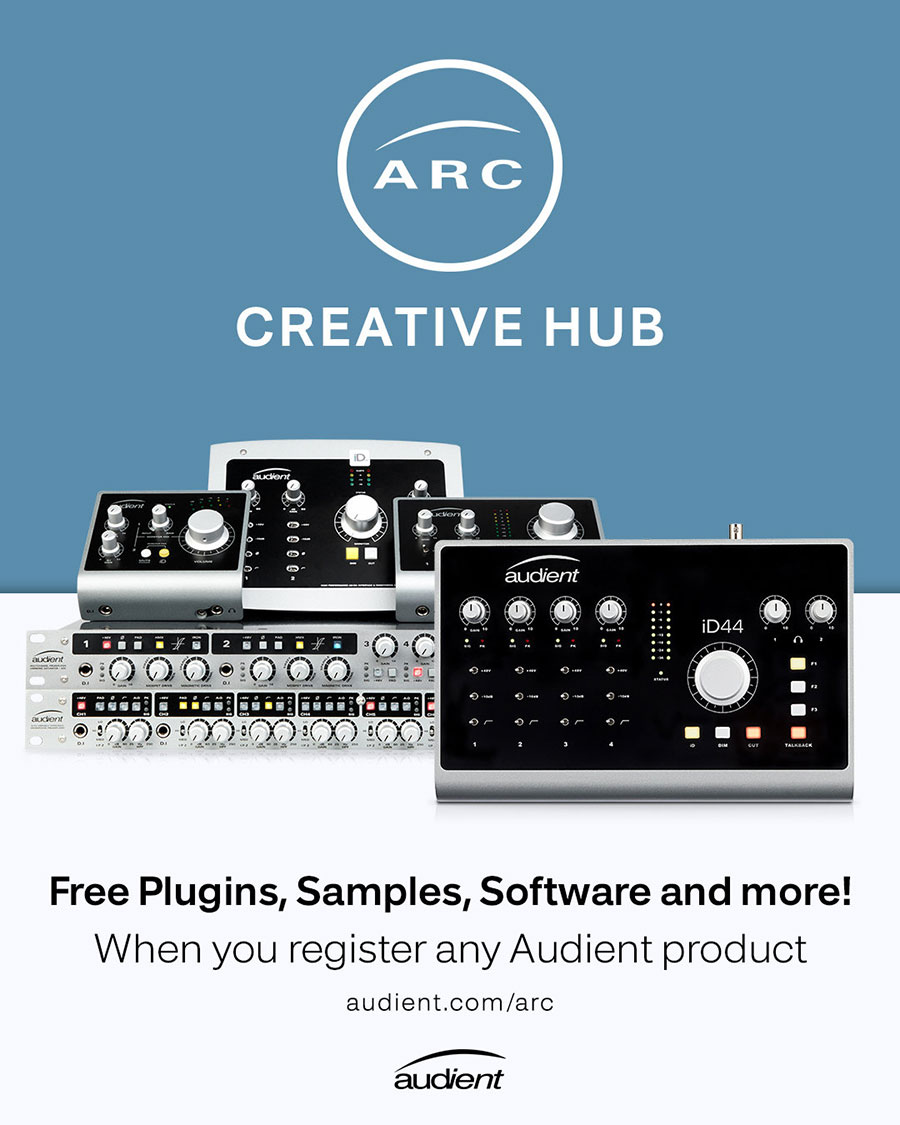 For those looking for plugins and VSTs, there are three in the Waldorf Edition 2LE set, which includes PPG Wave 2.2V, Attack and D-Pole. If these aren't enough, Audient users also get Two Notes Torpedo Wall of Sound, a world leader in speaker-cab simulation.
As part of the package, Loopmasters has provided over 1GB worth of free samples tailored specially for Audient users, as well as 500 credits to cash in at Loopcloud, allowing users to browse, stream and import loops and sounds from the cloud directly into your DAW.
Also available are Steinberg's Cubase LE and Cubasis LE2 (for iOS), which turn a Mac, PC or iPad into a compact Digital Audio Workstation (DAW), offering audio recording, editing, MIDI sequencing and mixing tools for musicians, producers and songwriters.
In addition, mastering innovators LANDR continue to offer 8 free 16-bit WAVs and 2 free 24-bit WAV mastering credits, plus 10 distribution credits at no cost to Audient users, whilst the two Producertech.com courses selected by Audient will give unique insights into EQing and mastering, as well as an extra £20 to put towards further courses.
"We want to make sure Audient gives continuous added value to customers, by making these fun and creative tools available, simply by registering their product," reiterates Andy. "It doesn't matter if you've got an iD4 or a Heritage console – grab your serial number and click through to ARC." says Andy, encouraging everybody to make the most of the ongoing offer.
Read more about each of the offers available to Audient users at ARC online.