What's the biggest difference between a beginner's home studio and a professional, "Downtown" studio?
While a beginner's equipment may all work, there's a lot more to it than that. In a startup studio, the owner usually has a couple of good microphones and a couple of crappy ones, the latter probably…
Acoustic & Electric Guitar
Acoustic guitars are a completely different ballgame. There's no amp to add tone or distortion (unless you play through one), and capturing the instrument in its natural beauty presents completely different issues. As with electrics (but more so), it's hard to get the same tone your ear hears onto a recording…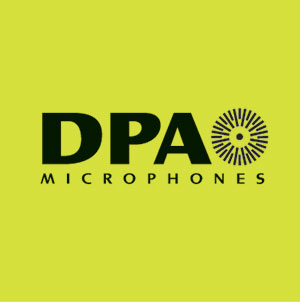 "Hello, AuldWorks Recording, Bob speaking… OK, you have a solo guitar recording. Piece of cake; just put an SM57 in front of the amp and yer done… Whaddaya mean there's no amp?… Oh, you got some of that Bach and Segovia stuff, huh?…. Well, gee, I dunno. Most of the sound comes out that hole in the front, right?… You tried that….It sounds boomy?… Didja try switching in the bass rolloff?… You did… It still don't sound good… Well, I really dunno what to tell ya…"
Let's look at guitar recording methods, from common monophonic miking to more esoteric treatments and emulation technologies. To aid in demonstration, we conducted a special recording session, following the outline of the article and designed…
Scott Petito is a bassist and producer who has produced and recorded a wide variety of A-list artists, often at his NRS Recording Studio in upstate New York, and frequently adding his bass playing to the project…
"It's never wrong if it sounds right." That was one of the first things I learned when it came to recording. It just so happens that when Barry Conley (Zakk Wylde, Black Label Society, Red Elvises, Bullet Boys, etc.) said this, he was placing two mics in front of a guitar cabinet at what seemed…
The recording options for electric guitar players change constantly. Not long ago, the primary means of recording the instrument was to plug into an amplifier and mike the cabinet; everything else was seen as a poor substitute for "The Real Thing." The last few years have seen new hardware and software come onto the scene…
So the Editor calls me up and asks if I want to contribute something to the guitar issue: "Well, how about an article describing my guitar recording techniques?" I sez. "Do you use any tricks besides the old SM57-in-front-of-an-amp?" Nick asks. "Oh yeah, sure, you betcha," I sez…
Ahhh, the guitar. Just the thought of it conjures up the great bands, glitter covered rock stars with their favorite axes slung low, hitting the stage every night to a sea of screaming girls and adulatory young males. You see yourself there—the wall of Marshalls at your back, six stacks per side…
Many of the same overall issues discussed in Part 1 (July 2013) with regards to recording electric guitars and amplifiers come up again when recording acoustic guitars. But, of course, now the devil is to be found in a different set of details. Without the amp factored in…
Recording the guitar would seem to be among the most straightforward of tasks in the recording studio—just choose a mic, point it in the right direction, and hit the big red button. Of course, nothing is ever as simple as it seems, and, as with so many aspects of recording…
I have been recording bands for more than a decade, working with everybody from major-label bands to high school kids around the corner, and I am always surprised by the fact that most musicians do not have a very good grasp of how their equipment works, or how to get the sound they want from it…
In this article, we are going to take a "guerilla" approach to guitar miking techniques, using a small (but versatile) set of inexpensive microphones. It might be easy to discuss guitar recording in a vacuum, and I'm sure you could buy a $10,000 Neumanleyfunken microphone, glue it to a tree, and get an excellent guitar sound…
Recording a great electric guitar tends to be a lot of fun. Drums can be tedious, bass can be ho-hum, but guitar—lots of fun, even under less than favorable circumstances, like in my apartment…
In this article I will talk about doing something that was once unthinkable: placing a microphone only inches away from a powerful amplifier to record an electric guitar. In the mid-1960s and earlier it was thought by many recording engineers that placing a mic so close…
There are lots of ways to record acoustic guitars. In the last 10 or 12 years, my approach to recording acoustics has changed quite a bit—as I've learned about the various tools and techniques that others use, I'll try them out; if they work for me, I add them to the arsenal…
Many guitarists fall into ruts, playing stale riffs for years on end. This can be detrimental both to them and to those listening to them! If you want to record something really great on your guitar, sometimes you have to "un-learn" the things you do all the time in order to make room for something new…
Let's talk about Guitar Tone (by this of course I mean electric guitar tone—who cares about the other kind? Just kidding). I've always had a thing about electric guitars and old tube amplifiers. I have a small collection of old tube amps. The oldest one is a 1959 Gibson Explorer. Solid pine, tweed covered, and, since manufacturers…
Acoustic guitar is perhaps one of the most played, and as a result one of the most recorded, instruments today. Knowing how to get a good sound on an acoustic guitar is an important skill; as with anything, some of it is intuitive, but there are some definable guidelines that can be helpful…
Over the years this magazine has featured many articles on guitar cabinet miking (most recently in our May 2014 issue, thanks to Eleanor Goldfield). We've suggested comparing different mics, combining mics at the front, back, and even inside the cabinet, trying mics at different distances, mics pointing away from the cabinet…
The vocalist who also plays acoustic guitar is found in many recording situations, everything from a singer-songwriter doing a quick demo to a heavily produced rock album with a lot of tracks, and in most of these cases it's impossible to track…
When you're recording guitar (electric or acoustic), you don't want the strings to be too new. A set of newly-installed strings has a ringy-bright, fizzy sound that is bound to excite resonances in condenser microphones, resonances that in turn will bring out the worst in many preamps…
Back when defiance was the primary sponsor for monster guitar tone, outcast rockers earned every second of that sustain with an attitude that would go on to change the world. Turning against the very technology that was originally built for clean amplification, an overdriven guitar offered a…
The vocalist who also plays acoustic guitar is found in many recording situations, everything from a singer-songwriter doing a quick demo to a heavily produced rock album with a lot of tracks, and in most of these cases it's impossible to track the…
Before you spend long hours in front of your DAW clicking on plug-ins and editing tools, you have to capture the sounds that make up your arrangement. Tracking is mainly done "out of the box;" while there are modern considerations in computer rigs, many aspects of tracking haven't changed in decades…
As engineers, musicians and even fans, we've all seen it: a band has a live show that just absolutely crushes their studio album. Rock historians (yep, that's a thing) like to highlight Cheap Trick as a classic example of this. Live at the Budokan sold better and was far better received than any of their previous…
Sometimes the best way to make a record is in stages: track drums and bass, overdub guitar and keyboards, then vocals, etc.. This lets you make sure each part is perfect before moving on; that's great for songwriters fleshing out arrangements or for really awful bands that just can't get through a song…
These days, camping out in a studio for weeks on end is just not the way most bands operate—bands want to be recorded during live performances, not so much with a traditional album in mind, but rather for broadcast, internet streaming, concert downloads, for bonus tracks on albums and more. I can almost guarantee that if you are an audio engineer…
You and your bandmates have spent the last several months writing, arranging and rehearsing your music and finding your own 'sound'. You're now feeling more than ready to take to the stage and share your collective musical vision with your friends and fans…
Drums, Percussion, & Bass

As any engineer will tell you, the first step to getting a good recorded drum sound is to start with a good live drum sound—if the sound of the kit's not happening in the room, you'll be fighting an uphill battle all the way. As an engineer, you're fortunate when a good studio drummer comes in with his/her own…
The bass is the mysterious glue that holds a song together, the riddle that can't always be heard, but is always felt, the headache and triumph of many an engineer. Indeed, in the studio, recording and mixing bass can be one of the most challenging aspects of recording and mixing…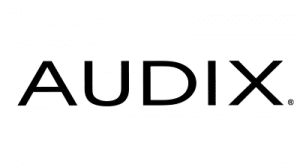 One look at a professional multitrack track list should make the complexity and importance of capturing a good drum kit sound obvious. Even the most conservative approach to a good drum kit recording will consume at least three tracks…
An engineer/recordist with some basic tuning and damping knowledge can really save the day. Start a session with a mediocre-sounding drum kit, and you will in the end have to overprocess in trying to make up for the sound you didn't fix in the beginning; or you'll be using a sound-replacement program to bring in samples to try to fix your sounds…
The track sounded great when we originally recorded it; now it doesn't work. The bass player's not here. The rented synth module is no longer in the studio. The sound is weak and not very interesting. Wasn't that part…
In this article we are going to look at a variety of drum-recording steps that will hopefully fit your needs and style: Full "mike-'em-all" set-ups, minimal setups with 1–4 mics, and then—to top it off—I have asked my good friend David…
For five years I'd been struggling to record a tricky small drum called the dumbek. You've probably heard it—while it has always been common in countries near Turkey and around the Mediterranean, these days it pops up in mixes of all kinds, from "world music" to smooth jazz and all manner of…
The sizzles, snaps, cracks, boings, slaps, and booms of percussion make for some of the best recording fun. With the great variance in the sound and appearance of percussion, such sessions are always educational and never boring. From rhythm-centric Afro-Cuban salsa to rock 'n roll's mandatory tambourine…
The great thing about the art of recording is that there are no rules. Recording is not rocket science and we are not piloting passenger-stuffed 747s. Whether a trade or hobby, recording should be fun and its goal should be capturing fabulous-sounding creative moments…
I'm one of those people who's hooked on history. As a lifelong audio rat, I've developed a keen interest in our audio heritage, which I've expanded into an ongoing 900-page book project on the roots of audio technology…
Criticizing the snare sound in someone's mix is a lot like grading a class of kindergarteners during Play Dough hour. Sure, some sculptures are better than others—to you. But it's rather subjective, and each kid's parents can always comfort themselves with the certain knowledge…
Once upon a time, in a land far, far away, someone told a recording engineer that all of the good sound in an upright bass came from the f-hole, and that a microphone should be placed only inches away from…
My father, in his admirable attempts to not just maintain an interest in what I do, but to actually converse about it, has gone to great lengths to learn about the tools of music-making. In doing so he may have embraced some generalizations and oversimplifications, but these mostly serve him well…
Piano & Other Instruments
Since their invention by the Persians several centuries ago, members of the viol/violin family have become ubiquitous. They're central to symphony orchestras, of course, but they've also taken their place in vernacular traditions around the world, from India to Ireland, and the wailing fiddle and thumping bass are mainstays of…
For the past couple of years I have been involved in an ongoing project featuring violoncello soloist Nicholas Anderson. Nick is in the process of recording the entirety of Johann Sebastian Bach's unaccompanied cello suites, and I've had the privilege of being hired as his engineer for these twice-yearly studio sessions…
This article is about recording horns. Let me start right off by apologizing to the purists. When I use the term "horns" I'm using it in the colloquial jargon of the jobbing musician, not the literal vocabulary of the musical cognoscenti. In other words, I don't just mean the French horns, but all manner of…
I started recording pianos before recording anything else, probably because I am a pianist. It is a notoriously difficult instrument to record, so when the editors of Recording asked me to write about miking acoustic pianos, I began by asking myself "What if I had known then what I know now?"
I've always loved the sound of a Hammond organ. A B3 and a Leslie tone cabinet can produce a greater variety of sounds than any other analog instrument, including the electric guitar (which depends on added effects for most of the more outrageous sounds). The monster rock tones created by Jon Lord…
A horn section can give a unique emotional impact to an otherwise ordinary track. Hard to describe, easy to hear. Imagine the Beatles' "Got To Get You Into My Life" without the horn section that opens the song. Who among us has not been inspired to jump around like an idiot in a public place by James Brown's horn section…
In today's world of piano sample libraries and synths that try to sound like pianos, you might wonder why anyone would want to mike a real piano. The answer is simple. Real pianos have a tonal complexity…
If the piano were invented today, it probably wouldn't catch on. A good one goes for $ tens of thousands, has no MIDI jacks (usually), weighs a few thousand pounds, needs constant (and laborious) tuning, and doesn't come in a rack version. Sure, it sounds great—from gloriously rich and complex…
Recording a flutist, either as a soloist or as part of an ensemble, presents unique and perhaps unfamiliar challenges. Here I'll describe some methods I've used to record myself and other flutists in a home recording setting. I'll also briefly describe some of the characteristics of the instrument itself that may help you achieve…
Most engineers can cope with the normal run of instruments: guitars (amplified and not), drums, pianos, etc. They're not easy and whole articles are written about how to record them, but the general techniques are widely known. The scene is changing, however. As "world music" becomes more popular, exotic ethnic instruments are sneaking…
My film-composing partner and I needed to record some score ideas for an upcoming feature, a Disney-esque family film. We wanted an organic Americana approach—churchy, intimate, and acoustic….
I was recently recording a contemporary gospel tune, and thought wistfully, "Wouldn't a choir sound great with this!" But, alas, where would I find a choir and the space to record them? While my home studio is adequate for small endeavors, I would have to find a choir…
The term "backing vocal" describes a large array of possible vocal configurations. It could mean one singer harmonizing with a lead vocal, or more than 100 singers in a large chorus, or anything in between. All of the techniques used to mix a lead vocal track can be applied to…
For this issue of Recording, with its emphasis on vocal recording, I'd like to teach you a bit about background vocals. I love arranging and recording backing vocals… it's one of my favorite things….
The human voice—the universal constant. All cultures use it for music, for storytelling, for oratory. Why is it so tough to record? The answer to the question at the top of this page is in the question: it's tough because it's universal…
The human voice is easily the most recognizable of sounds, at least to other humans. Even before we are born, we listen for, recognize and respond to our own mother's speech and inflections. In pop music, from Rock to Rap or Rhythm & Blues, we still find ourselves instinctively searching for that fundamental element…
The term "backing vocal" describes a large array of possible vocal configurations. It could mean one singer harmonizing with a lead vocal, or more than 100 singers in a large chorus, or anything in between. All of the techniques used to mix a lead vocal track can be applied to…
Most of the vocal recording I produce or engineer is for pop/folk/rock, and as such this article is focused on techniques appropriate to these styles. My preference is for lead vocals to be robust, clear, and detailed—larger than life. For me, the magic in a well-recorded vocal lies in…
"I guess you're a cheap date," he said, smiling. I shrugged my shoulders and laughed, taking a few more sips of water and honey tea before continuing. Yes, you're reading the correct article. And, no, I don't drink tea on dates… usually…
Microphone technology has evolved a great deal over the last century, and throughout that history there have emerged a handful of "go to" mics that have dominated particular periods and genres. Many of your favorite modern bands are creating music…
In this issue, several of my colleagues have gone to great lengths to share their expertise on how to tweak your vocals to obtain the best possible sound using the gear you have. They've explained, with amazing detail, compression ratios, EQ settings, gain structure, and many other aspects. I would like to offer a perspective on…
There's a great scene in the classic Andy Griffith Show where Andy asks his deputy if he knows how to sing a cappella. Barney says that of course he does, and proceeds to warble out some meandering musical phrases to the words "a cappella, a cappella", then says he forgets how the rest of that song goes…
Recording singers requires an attitude of love and understanding, a level of empathy to which one might not rise during the everyday death metal guitar overdub session with the boys. A singer who is nervous may tense up and sing out of tune, or develop an audible tremble…
The human voice is easily the most recognizable of sounds, at least to other humans. Even before we are born, we listen for, recognize and respond to our own mother's speech and inflections. In pop music, from Rock to Rap or Rhythm & Blues, we still find ourselves instinctively searching for that fundamental element…
For songwriters who record and produce their own music, recording the vocals is probably the most important part of the process. Sure, a good arrangement will help, but it's the vocal that, for better or worse, is going to carry the song…
Though I kinda hate to admit it, the bass track isn't usually the most important thing on the record. I've been a bass player for close to 35 years now, so that is a rather painful realization. But I've resigned myself to it, and reluctantly accept that the singer (well, the lead vocal) is what will determine the success…
A process that's been written about at great length in the last few years is the 'mic shootout'—where a number of different mics are tried out, to see which one sounds the best for any given singer. (Life was a bit less complex in the days when studios—even professional studios—had only…
Working as a mainstream music producer in LA, I've been fortunate enough to produce and engineer a plethora of vocal sessions with top-of-the-line singers and artists. I'm often asked about my vocal production techniques; I explain that it's different for every situation I encounter. What I'd like to do here is focus on…