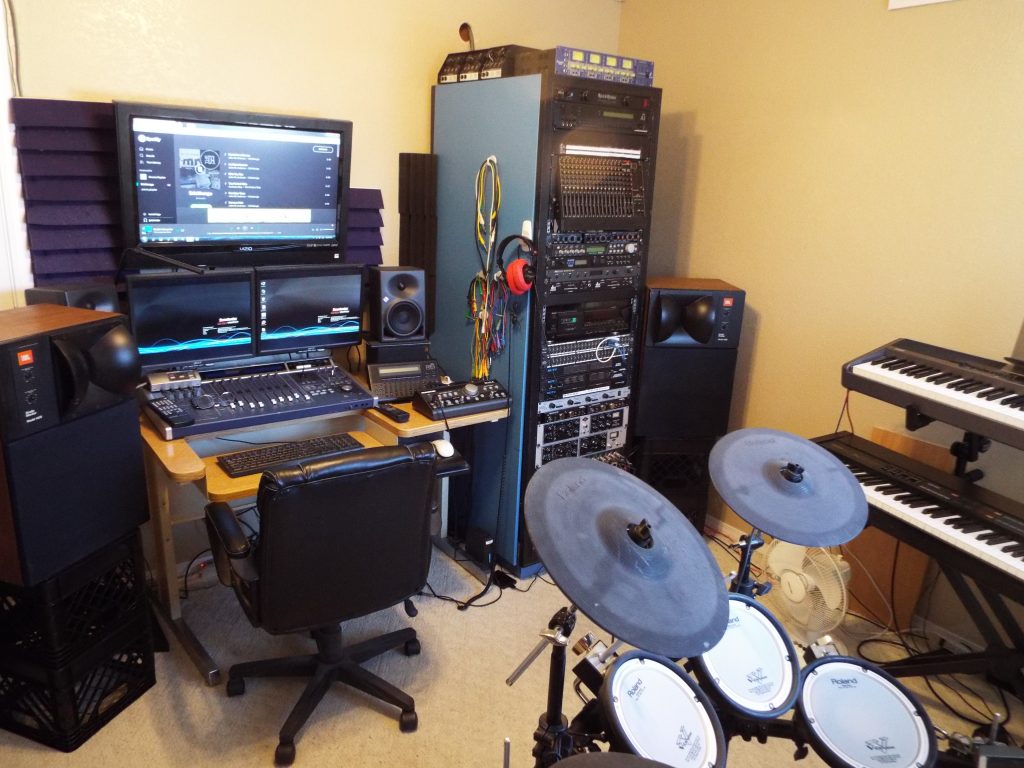 Artist Name: Andrews Way Title: The Perfect Way  Genre: Pop/Rock  Rating:
Equipment
AKG, Behringer, Blue, Casio, Dimension Pro, Fender, Grace, iZotope, JBL, Latin Percussion, Mackie, MOTU, Neumann, QSC, Red Sky, Roland, Sherman Clay, Shure, Sony, Toontrack, Universal Audio, VOX; PC running Sonar.
Music
Stacey Andrews (vocals, percussion); John W. Andrews (guitars, bass, keys, drums, percussion, vocals, harmonica, production); Fiverr.com provided the sax solo (mystery artist!).
Reviewed By Marty Peters
If there's a loyalty awards program, John would certainly qualify! In his production notes, he tells us that he has been submitting songs since 1996, with prior submissions in 2007 and 2019, and he's been a subscriber since our 'Home and Studio Recording' days back in 1989. Emeritus standing John, and hats off! Let's dig into John and Stacey's latest effort and see how things are faring. Upon our initial listen, a lot is going on here. The arrangement boasts several distinct sections, each with its own character. The brief intro features a very Queen-like vibe—kudos to John for capturing a very credible Brian May tone on his soaring electric guitar part. The track then pivots into a '50s, 6/8 feel (think 'Donna' by the late great Ritchie Valens) that features Stacey delivering a whimsical lyric beautifully sung and recorded; here, the Blue Kiwi and UA 6176 signal chain shines big time. John has done an excellent job with his instrumental bed overall, particularly the melodic bass guitar, which displays fantastic tone. John tells us that he farmed out his sax duties through fiver.com's audio services—with impressive results. It's truly a fantastic age for online services and collaboration, and we applaud John for his decision to take full advantage here—both the performance and tone of the sax are top-notch. As far as anything negative in the recording, the snare drum was slightly tinny sounding compared to the rest of the drum kit. The Roland TD 25 is a tremendous piece of kit as our friends across the pond would say, and chock full of great snare options that would be more harmonious in our way of thinking.
Suggestions
What a treat to follow the progress of one of our most loyal listeners! And yes, John, things have certainly changed since you got your Teac A-2340 four-track reel-to-reel in 1975! As for touch-ups to 'The Perfect Take', spend some quality time with your Roland TD-25. A robust snare is in there, we promise!
Summary
Till the next time, friends.
Contact
John Andrews, [email protected]
Readers' Tracks