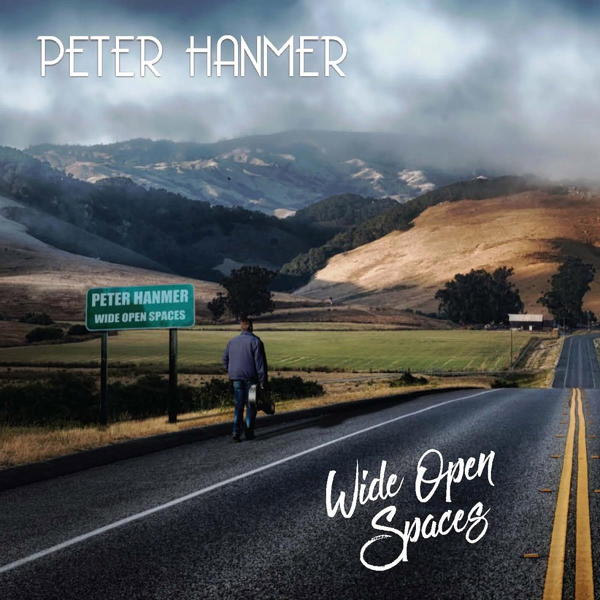 Artist Name: Peter Hanmer    Title: Distant Horizon
Genre:  Rock and Pop    Rating:
Equipment Used
PC with MOTU 16A interface running Cakewalk SONAR Platinum and Adobe Audition with Fabfilter Mastering Tools. Yamaha mixing desk (using the built in preamps). Mics: Shure SM57 (snare, toms), AKG D112 (kick), Behringer B1 (overheads, hi-hats), sE Electronics sE2200 (acoustic and nylon-string guitars). Yamaha HS50 monitors, beyerdynamic DT150 headphones. Ibanez Artwood acoustic guitar, Takamine nylon-string guitar, Gibson Les Paul electric guitar and Ibanez Roadstar bass played directly into mixer through Line 6 Helix guitar multieffector, Gretsch Catalina drum kit, Roland JV-2080 synthesizer and various soft synths.
Production Notes & Credits
"Distant Horizon" is a rock instrumental track. Peter did it all with the exception of the drums, which were played by Larry Rose. To hear Peter tell the tale: "The track was recorded in my converted double garage at home. The studio consists of a separate control room and soundbooth. The track was completed as a demo, with most parts recorded with programmed drums. The drummer then came in and tracked the live drums. Once they were completed, the other instruments were re-recorded. I usually record guitars using amps and mics, but this time I tried the Line 6 Helix and was extremely impressed with the recorded tones. The song ended up being the final track on my third solo album, entitled Wide Open Spaces."
Reviewed By Marty Peters
In his production notes, Rick reminds us that we reviewed one of his submissions some sixteen years ago. Well, good sir, it's awesome that you are still a follower of Recording and Readers' Tracks! This time around Rick has submitted a cool one man band track with a nice Tom Petty and The Heartbreakers sort of vibe. So how did he do under the weight of all those hats?
Unfortunately, a lot of pretty good stuff is getting overshadowed by the sheer amount of compression being applied to the lead and backing vocals in the mix. As we have discussed time and again in this column, compression/limiting mismanagement is very near the top of all of the faux pas that are made by home and project studio recordists.
Whether it is improper attack/release times or excessive threshold settings, something seems to downright confuse a lot of folks out there in Recording Land. In Rick's case the trouble starts with the first S sounds in his vocals. The Fs follow suit, elongating and smearing as they will do under these circumstances, until the entire vocal becomes distracting with the artifact.
On the plus side, Rick acquitted himself nicely in some other areas here. We were particularly impressed by the drums and bass, which both sounded great in our opinion… a difficult task when one is both the engineer and performer!
Suggestions
It is truly a joy to be able to bring these SPOTLIGHT submissions to you each month. Over my twenty years at the helm of Readers' Tapes/Tracks, I have seen an incredible sea-change… in not only gear and technology, but also a huge uptick in the quality of the work you all are doing out there in Recordingland.
Peter took on a mighty task here with his homage, and in our opinion, he knocked it out of the park.We urge you as always to use these SPOTLIGHT features as both a learning tool and an inspiration — we sure do!
Summary
The complete package!
Contact
Peter Hanmer, [email protected], www.peterhanmer.co.za (with a video of the recording!)