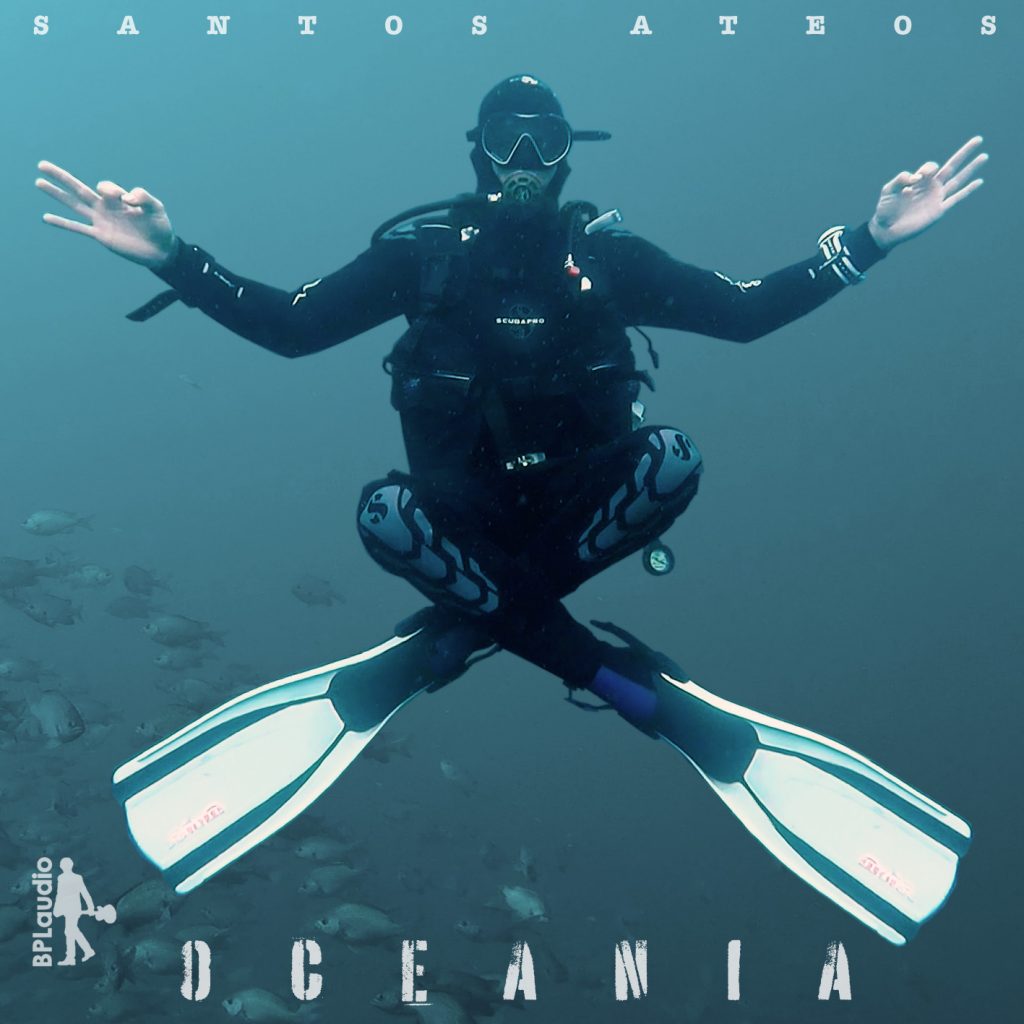 Artist Name: Santos Ateos   Title: Desinformacion   Genre: Rock/Pop
 Rating:
Equipment
Avid Pro Tools HDHD, Genelec 1030A and Quested H 208 Studio Monitors, Audio-Technica ATM-M50x and Sennheiser HD 650 Headphones, Neumann M 149, Shure SM-58, plugins from Avid and Waves, Hohner, Taylor, Fender and Gretsch Guitars, Hofner Bass, M-AUDIO Hammer 88 Pro, The Sax Brothers, The Trumpet, IK Multimedia Miroslav Philharmonik 2, Toontrack Superior Drummer.
Music
"Desinformacion" is a male vocal rock song. Ricardo Bullemore composed the track and handled vocals, instruments, programming, recording, mixing and mastering.
Reviewed By Marty Peters
This month's Spotlight is a high-energy recording showcasing the myriad skills of Mr. Bullemore and an excellent example of a super successful one-person production! We were especially impressed by Ricardo's use of depth and texture. By varying the ambience and panning of his sound sources, he has achieved a mix that nicely integrates multiple instruments in the arrangement, some wet and distant, others dry and present. This serves to create a lot of movement and energy. We found the straightforward drum programming to offer an ideal foundation for the song. Both the snappy kick drum and nicely 'verbed snare drum sounded great. In addition, the software strings and sax provided an excellent foil to the clean and up-front electric guitars and vocals. Well done!
Suggestions
We are often asked about the spatial aspects of mixing. The concept of width seems to be easier for most folks to grasp – panning along with delay and EQ go a long way in this regard. The issue of depth, however, is often a bit trickier. There is no single knob that can place a sound further away or closer in a track, but rather a combination of factors, including volume, EQ, and perhaps most importantly, ambience (reverb, delay and spatial effects), help achieve this tricky goal. In the golden age of mono, recording engineers exemplified this challenge. As such, checking one's mixes in mono is still a valuable practice, in our opinion. In addition, nailing a proper wet/dry balance between the source and the ambient space is a critical component in the process, all of which Ricardo has navigated with confidence here. Dry sounds upfront, wet sounds like strings, snare and sax further back, creating a depth of field that really works to our ears—a fine learning lesson for us all!
Summary
Well placed and presented!
Contact
Ricardo Bullemore, [email protected]
Readers' Tracks