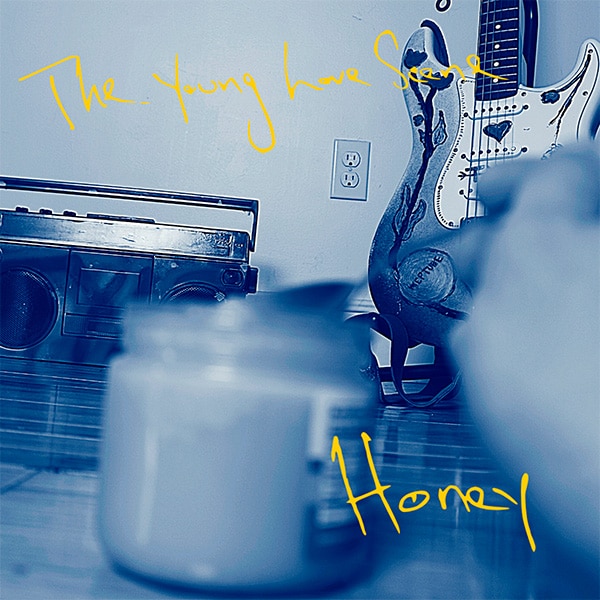 Artist Name: Honey  Title: The Love Young Scene  Genre: Alt Rock/Grunge/Shoegaze  Rating:
Equipment
Shure SM 58 mic; Sennheiser HD 600 headphones; Sanyo SS-660 speakers; Motu M2 interface; MacBook Air running Logic Pro X with MTM Mixroom and Bassroom, Soundtoys Decapitator, Valhalla Vintage Verb, and Waves NLS; Toontrack EZ Drummer 2, Logic X Drummer; CME Xkey Midi Keyboard.
Music
"Honey" is a male vocal "Alt Rock/Grunge/Shoegaze" track. It was arranged, produced, and mixed by Gordon Goldsmith at "His Bedroom Studio". Gordon handled the guitars, bass, programming, percussion, Jesse Taylor sang the vocals, and Dave Blackwell mastered the recording at Hiltongrove Mastering. 
Reviewed By Marty Peters
This month's Spotlight is a high energy, powerhouse recording that more than lives up to its "Alt Rock/Grunge/Shoegaze "description. The song kicks off with a rolling drum/percussion intro, which quickly adds in some edgy electric rhythm guitars, a driving bass guitar, and a beautifully played fluid guitar fill that provides an ideal melodic foil to the grunge style instrumental bed. Next up are stacked vocals set back in the mix, and given a decidedly genre-specific treatment – very 90s! As for the tones, Gordon's choice of a dark kick and snare sound, combined with the eighth note focused bass, give the rhythm bed a deep foundation for the brighter electric rhythm guitars. The smooth, singing distortion on the lead guitar also provides a nice counterpoint to the muscular proceedings. As for Jesse's vocals, they are beautifully free of any sibilance or compression issues. Gordon did a superb job with the instruments here as well. While we surmise that the guitar is his main focus, the drums and bass performances were well above the average "one-man-band" submission, not an easy feat for most of us! Lastly, as we often mention in Spotlight, quality arrangements are essential, which is certainly the case here. Gordon deftly built his intro, not too long, not too short, and the inclusion of the breakdowns at 1:00 and 2:33 give the listener a respite from the uptempo beat while providing a springboard to continue it forward. Well done.
Suggestions
To all you one man/woman operators out there, "Honey" is an excellent example of a "band" sound comprised of layered and overdubbed tracks. Gordon maintained an energy level here that belied the confines of his working environment. A fine example for us all!
Summary
Sweet!
Contact
The Young Love Scene, [email protected]
Readers' Tracks