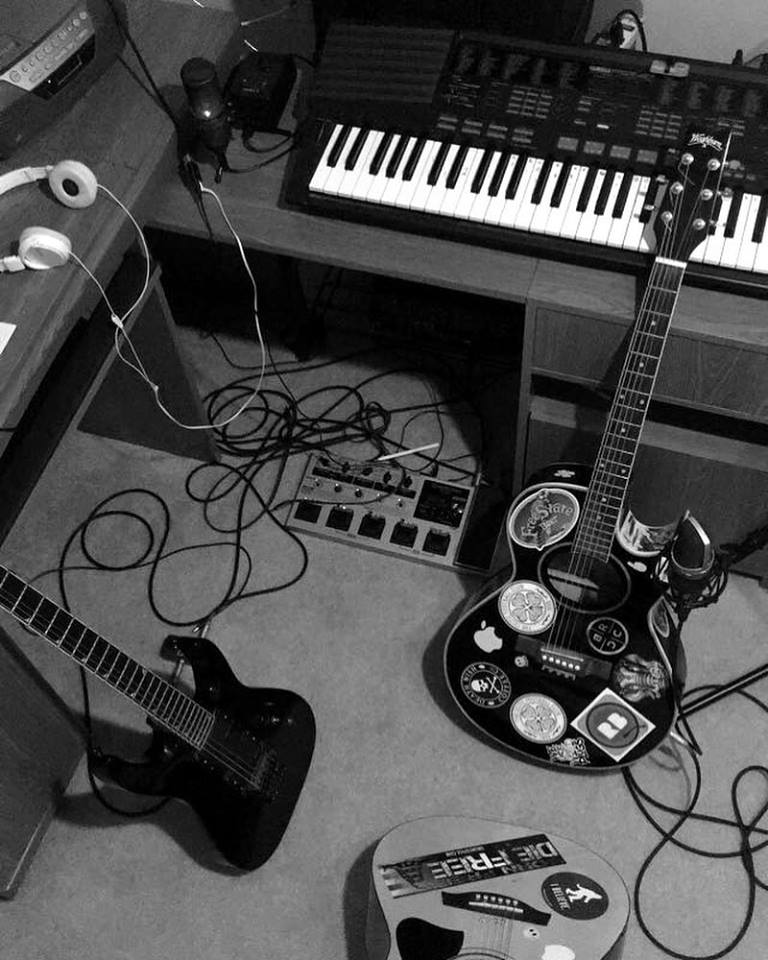 Artist Name: Nathanaries  Title: Moon  Genre:  Instrumental   Rating:
Equipment Used
PC running Adobe Audition 1.5 and Magix Music Maker. Samson CL7 studio condenser mic, Sony ZX series headphones, Washburn acoustic guitar.
Production Notes & Credits
"Moon" is a acoustic-guitar-based instrumental song. Nathan Capecchi did the one-man-band thing to create it at his home studio.
Reviewed By Marty Peters
For the second consecutive month, our Spotlight features a superbly composed, arranged, performed, and recorded instrumental track… and as was the case last month, the entire song was done with modest gear and a load of talent.
The first thing we noticed here is the absolutely beautiful guitar tone and performance. Nathan is obviously a skilled player, and the tone achieved with his Washburn acoustic guitar and Samson CL7 microphone is aces in our opinion. Both the fingerstyle and melody lines displayed excellent clarity through our monitors.
We also applaud Nathan for his patient arrangement here. Establishing his guitars for a full minute prior the the entry of his drum beats sets a proper mood for the track, and allows the new sound sources to contribute at just the right time. The drums and faux strings via Nathan's Magix Music Maker software are solid both in terms of tone and programming, and fill their support roles quite nicely in our mind. As we have said many times before, one of the overriding features of our Spotlight selections has been an emphasis on thoughtful arranging, and that continues here. Wisely, Nathan does not ask his secondary and tertiary sound sources to exceed their functions.
As always, the final mix is the deal maker/breaker, and once again Nathan has nailed it. We were particularly impressed with the energy consistency as the drums and synths came and went throughout the track. Abruptly dropping parts in and out can be a tricky business, many times leading to balance issues and energy swells or drops. Fortunately, Nathan sailed through smoothly!
Suggestions
None needed here, friends. We encourage you to give "Moon" a good listen and examine all of the nuances that make it such a successful effort. There's plenty to be gleaned here!
Summary
Sweet!
Contact
Nathan Capecchi / Nathanaries, [email protected]