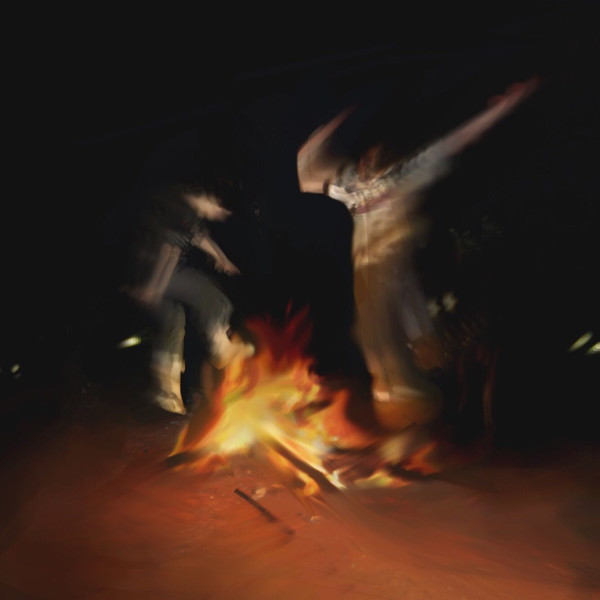 Artist Name: Daniel Goldstein and Sara Umansky  Title: In Cobwebs   Genre:  Folk/Classical    Rating:
Production Notes & Credits
"In Cobwebs" is a male/female vocal "folk/neo-classical" song. Daniel composed the song and handled the recording, mixing and mastering. In addition he sang lead and backing vocals, and is credited with classical guitar, percussion, electric bass, tympani, triangle and glockenspiel. Sara sang lead vocals and played viola, violin, and handled engineering and mixing as well.
Ayelet Hazan played flute, Estelle Atka played the oboe, Shankar Shem-Tov played Bb clarinet and percussion, Naomi Hassoun is credited on bassoon, Daniel Yaffe played the French horn, Na'ama Matalon played trombone, Ben Goldstein played percussion, Or Nakash and Mike Rogow played violin, and lastly Eli Levy played the cello.
Reviewed By Marty Peters
This month's Spotlight is a quirky, whimsically cinemagraphic piece that comes in as our first ever "folk/neo-classical" review, as well as taking the prize for the longest list of musicians credited in a review over the past two decades of Readers' Tapes/Tracks!
As for the music, there's plenty to love here. In an increasingly software and virtual-based instrument environment, it is absolutely refreshing to hear the real deal. Daniel and Sara have done a great job in staging their instruments to utilize the entire ambient spectrum, from the close-miked clarinet to the distant tympani, with the additional sound sources filling in appropriately. Everything here is beautifully recorded and performed.
Ah, but we are just getting started! Just as we had settled in with this sweet instrumental track, Daniel, Sara, and friends embark on a fantastic new journey, beginning at the 00:48 mark, with the introduction of male, then female vocals. "In Cobwebs" is literally transformed into a swinging little number that is more mid-20th-century jazz than concert hall. Again, the recording and mixing are superb—both vocals are round and full, with no trace of artifact or overprocessing.
Daniel's bass guitar has got a great tone and really plays well with the tympani and percussion. We noticed classical guitar listed in the credits and it finally gets its due around the three-minute mark, as it helps define yet another stylistic curve that leads to the track's outro. Once again, outstanding performance and tone here.
Though we touched on it earlier, we can't say enough about the skill and finesse that Daniel and Sara showed with not only their arrangement, but also the overall mix here. There is a lot going on in this piece friends and the duo handle the recording effortlessly in our opinion. Superb, kudos to all involved.
Suggestions
We would be hard pressed to remember ever having this much fun listening to and reviewing a submission during our long tenure here at Recording. Do yourselves a favor and grab a good set of monitors or headphones, find a comfy chair and dig into the fun. Creative writing/arrangements, combined with skilled performances and excellent recording, mixing, and mastering. Then listen to it again and take notes!
Summary
As good as they come!
Contact
Daniel Goldstein, [email protected]