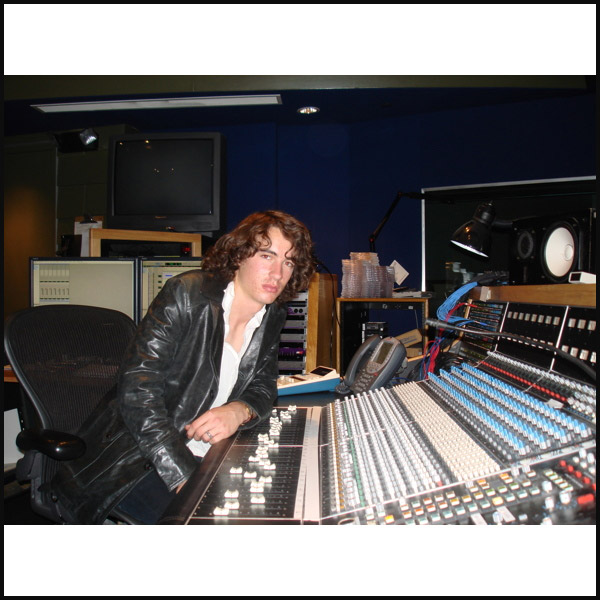 Artist Name: Steven James King    Title: The Sun
Genre:  Rock and Pop    Rating:
Equipment Used
Recorded on a PC with RME Octamic and Fireface interfaces, running Steinberg Nuendo 3 and WaveLab 5 with UAD Powered Plugins on PCIe cards. Mics: Blue Baby Bottle, Shure SM57s and Beta 52a. Neve Portico Compressor and Mic Preamp. Event Studio Precision 8 monitors.
Production Notes & Credits
"The Sun" is a male vocal pop/rock song. Steven wrote, arranged, performed, recorded, mixed, and produced the track.
Reviewed By Marty Peters
This month's Spotlight is an outstanding rock/pop One Man Band effort that showcases Steven's considerable skills quite handily.
Starting with the composition, Steven seems to be at home with both acoustic and electric styles in a way that reminds us of similar aspects of John Mayer's work. As we have pointed out continuously in our SPOTLIGHT articles, song arrangement is, in our mind, every bit as important as lyrics, tones, programming, and performance in creating a successful track. This is not to imply that all songs require complicated arrangements; "well thought out and concise" is often equally effective. In Steven's case, shadows and light play a big part in his presentation. Going seamlessly from straight time to cut time and back again, "The Sun" weaves a mighty impressive spell.
Digging deeper into the meat of the track, the rhythm section, both in tone and performance/programming, are absolutely stellar in our opinion. Right from the intro, we are presented with a full, beautifully transparent bass line that marries up ideally with the articulate drums. Kudos here to Steven for his expert panning on the kit; the wide panned tom fills really expand our sense of the stereo field here.
Moving on, the compressed electric rhythm guitar lends a nice sparkle to the mix, while the processed electric lead guitar simply soars through our monitors… it's all great stuff. As most of you loyal readers know, there are several recurring issues that seem to plague many of the submissions we receive. For some time now, sibilance has been at the top of that list, and thankfully Steven has presented us with a fine example of bright, compressed and clear vocals that stop short of the dreaded artifact. Thank you, sir!
Lastly, all of this individual goodness would be for nought without an exemplary mix, but Steven has got that covered as well. The track maintains its focus and energy throughout the myriad dynamic changes, building to a great climax with the guitar solo leading the charge. Well done!
Suggestions
Attention, OMBers: school may be out for summer, but the learning never stops here at Readers' Tracks. This month's lesson is ideal summer school fare!
Summary
The complete package.
Contact
Steven James King, [email protected]