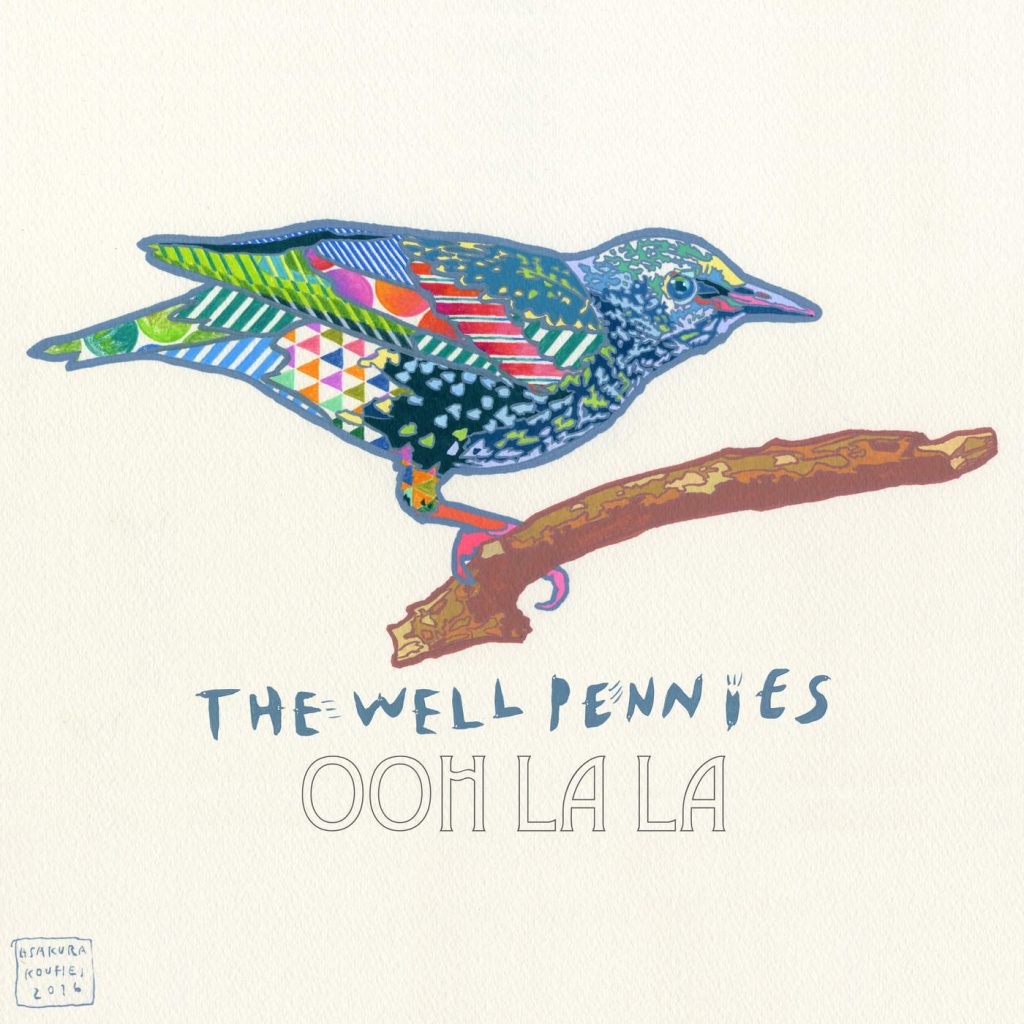 Artist Name: The Well Pennies Title: Ooh La La Genre:  Folk/Pop  Rating:
Equipment
Apogee Symphony Mk II, JBL 708p, Neve 1073lb, API512v, Blue Cactus, AKG 414XLS
Production Notes & Credits
Recorded in Des Moines, Iowa at our home studio, Golden Bear Records. Recorded, produced, and mixed by The Well Pennies. Mastered by Nathan James, Vault Mastering.
Music
"Ooh La La" is a male vocal acoustic rock song. The song was written, produced, performed, recorded, and mixed by the duo (Bryan and Sarah Vanderpool). Mastering was done by Nathan James at Vault Mastering.
Reviewed By Marty Peters
This month's Spotlight is an absolutely fantastic radio-ready acoustic rock track that shines across every spectrum. Starting with the composition, if there's a catchier melody in this genre out there, we haven't heard it. Not since the Lumineers' "Ho Hey" have we found ourselves with an earworm of this caliber! In keeping with the majority of our Spotlight submissions, the song arrangement here is simply a cut above, easily one of the best to have come our way.
As for the individual sound sources, each and every one gets top marks. The strummed acoustic guitar is beautifully recorded, full yet articulate, and the great performance is further aided by a signal chain that includes some very choice pieces of kit, as our friends across the pond would say. Preamps from Neve and API along with the Blue Cactus and AKG C414 mics are enviable, to say the least, and they are definitely put to good use.
Moving on, the rhythm section is smartly composed of a rock-solid kick drum along with an equally impressive electric bass guitar. Both instruments are ideally balanced in the mix, providing an excellent bed for the higher-frequency sounds.
The vocals impressed us, not only in tone but also in presence. Seating vocals in a mix successfully is an art form unto itself, and one that a good many of us struggle with. Bryan and Sarah have knocked it out of the park here. The balance and blend between the two voices is spot-on, and there are no signs of artifact or sibilance.
We also dig the wise panning choices on the banjo and handclaps. Both sound sources contribute in a clear voice without clogging up the center of the mix. As for the mix itself, you've noticed the word "balance" a good deal in this review, and rightfully so. Through our monitors and headphones "Ooh La La" comes across like a major label release (nice touch on the mastering, Nathan!), with a place for everything and everything in its place.
Suggestions
We were obviously impressed with The Well Pennies' submission, finding it is a shining example of the quality that can be achieved in a home studio setting. Give it a spin and we bet you'll agree!
Summary
Superior work across the board.
Contact
The Wallpennies, [email protected]
Readers' Tracks