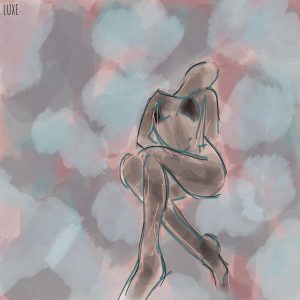 Artist Name: Jerico Niezen  Title: Sea Walker  Genre: Rock  Rating:
Equipment Used
BOSS BR-1200 tabletop multitrack recorder, Fender Stratocaster, Zoom RhythmTrak RT-123, Shure Beta 87A vocal mic.
Production Notes & Credits
"Sea Walker" is a male vocal rock song done in its entirety by Jerico in his home studio. It's a vocal followup (of sorts) to the instrumental track "Sea Blue" that we reviewed in April 2018. (Yes, it's OK to submit multiple songs and show us how you're coming along!)
Reviewed By Marty Peters
Utilizing (by today's standards) the most modest recording gear, Jerico has put together a driving track that shows a lot of promise, along with some areas that could use a bit of addressing.
Starting with the positive, we absolutely love the sound of Jerico's electric guitar here. Although we are unsure of the recording chain other than the Fender Stratocaster guitar (did he use built-in effects in the BOSS recorder?), the loose aggressive tone and performance comes up aces in our book. We also congratulate Jerico on his drum programming. While we have certainly heard better tones in our time, the "clicky" kick drum and reverbed snare lend a decidedly 1980s vibe to the track in a good way! The muscular driving pattern, though basic, provides great energy for the remaining sound sources.
On the down side, through our monitors the heavily processed vocals were buried to a fairly extreme level in the mix, creating an imbalance that left us wanting.
Suggestions
Jerico has fashioned a great demo here, one that really outlines what the song could eventually ascend to. As for the vocals… in our experience, no other area creates as much anxiety for both the performer and the recordist!
Back in our commercial studio days, countless hours and methods were emplyed to create just the right "environment" for singers—everything from candles and essential oils to mood lighting, and in several cases total darkness, were demanded by nervous artists worried about this most vulnerable task of laying down keeper vocal tracks.
While we are well aware that certain styles of music favor "in the mix" vocals, very few are to this extreme in our experience. Whether Jerico felt stylistically obliged to place them there or was ducking them due to some insecurity (very few of us like the sound of our own voice!), we urge him to revisit his mix and reconsider. The very fact that there are lyrics to the song require some level of intelligibility, to our way of thinking. Peeling back some of the delay/reverb and raising the volume would go a long way toward this end.
Summary
A very fine start.
Contact
Jerico Niezen, [email protected]