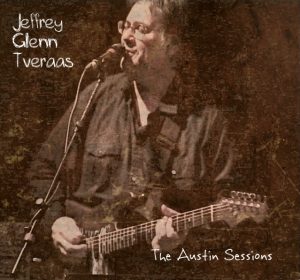 Artist Name: Jeffrey Glenn Tveraas  Title: All Our Dreams (1969)  Genre: Rock  Rating:
Equipment Used
Tracked on MacBook with Digi002 interface and Roland PCV-200 controller keyboard running Pro Tools 8, Native Instruments B4, Toontrack EZdrummer. Event 20/20 monitor speakers, AT4047SV and CAD e100 microphones, TC Electronic M300 reverb, Fender Stratocaster and Jazz Bass. Remixed and remastered in 2015 on iMac running Apple Logic Pro with iZotope Ozone 5, with Equator D5 monitors and Audio-Technica ATH-M50 headphones.
Production Notes & Credits
"All Our Dreams (1969)" is a male vocal rock song. Jeffrey did everything on the track.
Reviewed By Marty Peters
A fantastic effort here by Jeffrey. In his production notes, he tells us that his intention was to create an homage to one of the iconic sounds of the 1960s, and being of what they now politely call "a certain age," we are fairly confident he was talking about the music of the great Procol Harum. While we have heard many attempts at this type of thing here at Readers' Tracks through the years, few have captured the essence of the genre this well.
Using a combination of live, programmed, and virtual/software-derived sound sources, Jeffrey creates a 1960s vibe to accompany the heartfelt lyrical content he has composed. The Native Instruments B4 does an admirable job of capturing the classic Gary Booker Hammond organ sound, and ditto the melodic electric bass guitar lines—superb!
The lead and backing vocals are cleanly tracked and present in the mix, no artifact or sibilance to be found. Jeffrey also did a great job with his electric guitar solo. The ripping performance is a cool combination of blues and psychedelic styles, with a raw but controlled tone that really energizes the song. In the end, the only real quibble is the drum track, which had a rather compressed feel though our monitors. Short of that, "All Our Dreams (1969)" would be headed for our SPOTLIGHT section!
Suggestions
Hats off to Jeffrey for a job well done. If possible, we would suggest he revisit his mix and pull back on the drum compression. In our opinion, it's just a tad too squashed in comparison to the other sound sources.
Summary
Excellent!
Contact
Jeffrey Glenn Tveraas, [email protected]