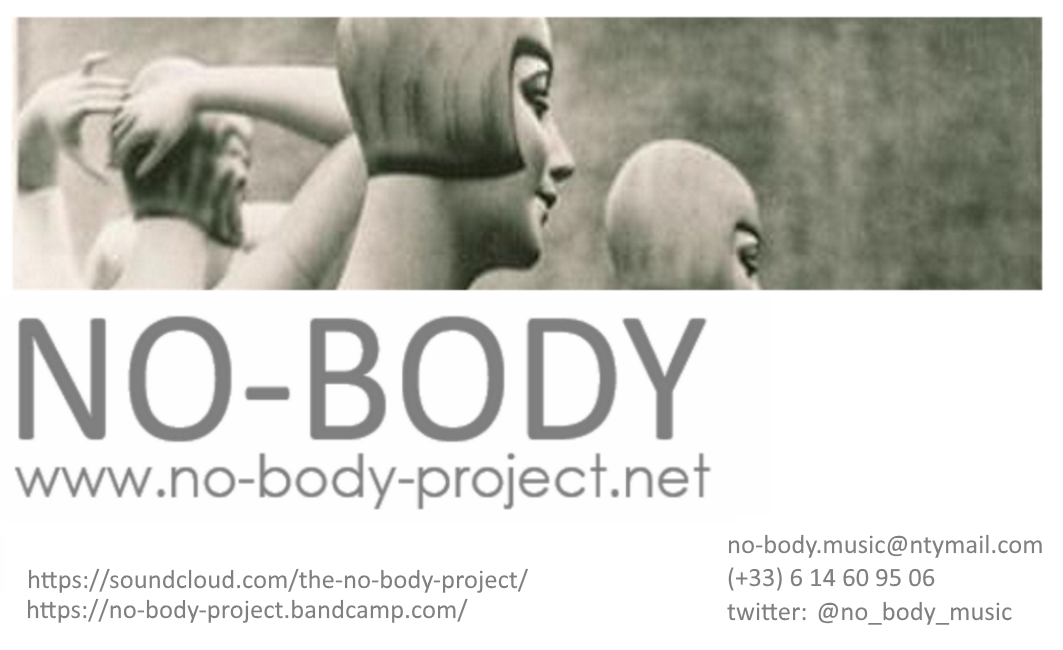 Artist Name: No-Body Title: If  Genre: Indie Rock  Rating:
Equipment
Steinberg Cubase and several virtual instruments; various audio samples; integrated laptop stereo speakers; AKG headphones.
Music
"If" is a male vocal indie rock song, composed, performed and recorded at No-Body's home studio.
Reviewed By Marty Peters
In his production notes, No-Body relates that the project was done entirely on a laptop, from the writing all the way through to the mastering, and that the decision was a self-imposed constraint. Well, for those of us who started out on four track reel-to-reel machines, computer-based systems, laptop or not, have plenty of firepower these days. Let's see how things worked out this time! Starting with the composition, everything here is genre correct—driving and quirky, with a slightly disembodied quality. As for the recording itself, No-Body has done a pretty nice job here overall, with the exception of the programmed drums (more on that in a bit). The synth bass is robust and drives the track along nicely, and the other synths are well-programmed in terms of frequency, and also panned quite effectively in the stereo field. The applied delay creates a suitable ambience in a DEVO sort of fashion. Predominantly spoken, all of the vocals are recorded and delivered sans artifacts, thank you! So far so good then? Well—it would sure be nice if that banging bass synth had a partner. It's called a rhythm section for a reason friends, and No-Body has stranded his bass out on the floor while the drums come across like a nervous boy standing on the sidelines at a junior high dance. It's not uncommon for us to review submissions in which the programmed drums are hidden back in a mix as an apology for not having the actual articles. But, and it's a big but, all of the drums in this genre were programmed during the glory days, so hiding them is counterintuitive in our opinion.
Suggestions
No-Body did a fine job recreating an identifiable indy rock sound, and for that he gets our congratulations. All that's left to do now is to get those drums into the mix where they belong. Perhaps the fact that he was mixing on laptop speakers and headphones skewed his decision making, but in any case, we urge him to pump up the volume on those bad boys!
Summary
Damn close.
Contact
No-Body, [email protected]
Readers' Tracks