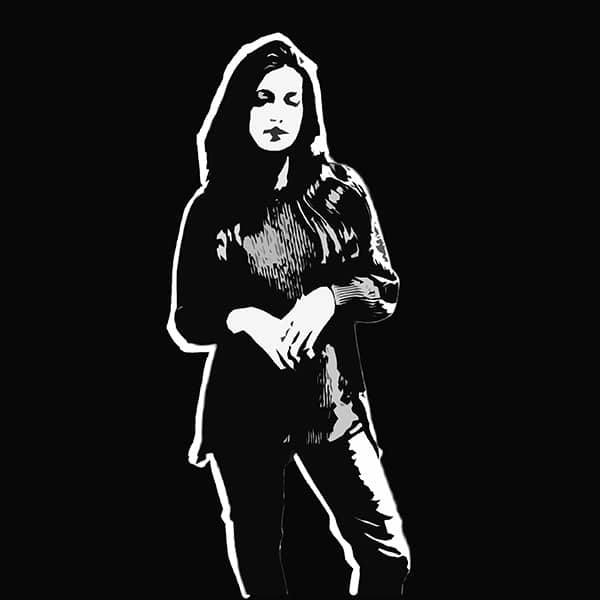 Artist Name: Psychose  Title: Hindsight  Genre: female vocal / Indie / Pop  Rating:
Equipment
Neumann and CAD mics; Focal and Yamaha monitors, Beyerdynamic headphones; iMac running Logic Pro X, NI Komplete, BFD3, and SONiVOX Eighty Eight.
Music
"Hindsight" is a female vocal indie pop ballad. The vocals are credited to NoŌné (Jade Evans), and Al Blackwell is listed as songwriter/composer and programmer. In addition, he played the synths. Wade Alin is co-composer and producer in addition to programming and mixing the song. William Kennedy played guitar, synths and also engineered on the track. Chris Hanzsek (Hanzsek Audio) mastered the project.
Reviewed By Marty Peters
"Hindsight" is a beautifully recorded track with a hypnotic vibe. Based around a simple software-based rhythm bed, the recording features a fantastic female vocal performance and recording. While two mics are listed in the supplied gear list, to our ears, (we have used both extensively through the years) the timbre here points toward the mid forward characteristic that has made the Neumann U 87/87ai a studio legend. Delicately sung, the vocal is like honey through our monitors, superbly recorded and delivered with hints of well-placed tap delay and a spacious reverb that creates a great atmosphere. The additional sound sources serve the song well. The dark piano sound lends gravitas while the percussion provides just enough push to propel the song forward. The abrupt bridge is an interesting choice in terms of the arrangement—not only does it arrive late in the track, but the harsher textures interrupt the flow of things. The software-based string sounds are impressive; the strongest of anything in the recording with the exception of the lead vocal.
Suggestions
"Hindsight" is undoubtedly a work of high quality and reflects the skill level of all who worked on the project. The attention to detail on the processing and the clear spacious mix lead us to believe that this is not everyone's first rodeo. As for suggestions, the late placement of the bridge in the arrangement was certainly not a recording issue. That the timing struck us as awkward is our opinion only—the artist's vision must always be the primary one. That said, inserting It somewhat earlier and then A/B'ing the two would be an interesting experiment!
Summary
Fine effort!
Contact
Alfonso Blackwell, [email protected]
Readers' Tracks