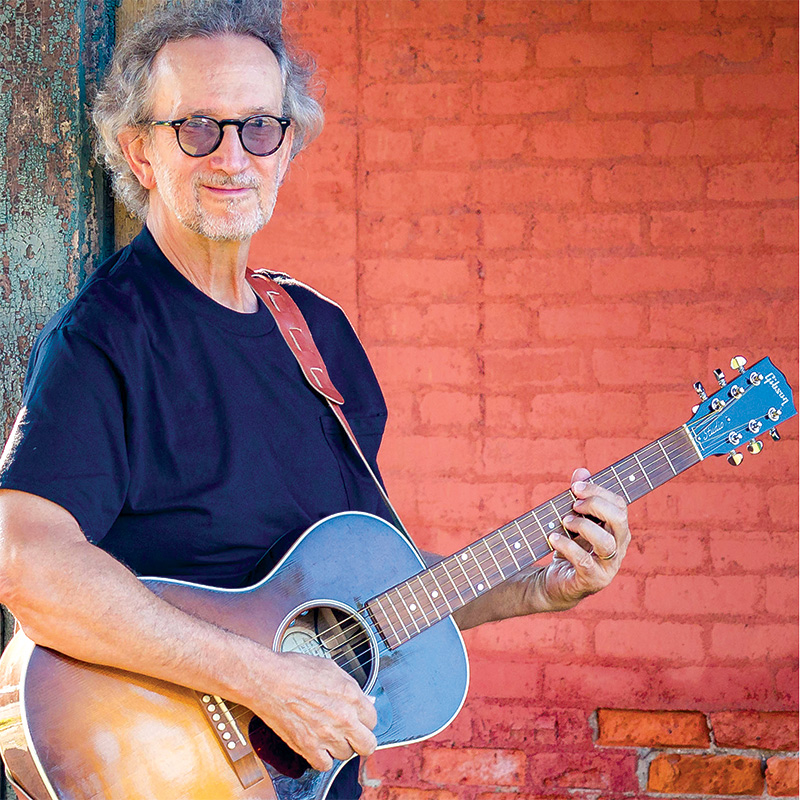 Artist Name: Bill Edwards   Title: Hard, Cold Light Of Day  Genre: Americana   Rating:
Equipment
Digital Performer 10 on an iMac running macOS Monterey. UA Apollo Twin and Satellite. Shure SM7B into a Royer dBooster into a Manley Voxbox for vocals. AEA R84 ribbon mic into Royer dBooster into a Neve Shelford Channel for fiddle. Miktek C5 into Shelford Channel for acoustic guitar. Gibson L-00 Studio acoustic guitar, 1899 German fiddle (from my father-in-law), Gretsch Electromatic lap steel and Fender Telecaster into a Line 6 Helix. Toontrack Superior Drummer 3, EZbass and RealiBanjo. UA Lexicon 480L plugin, UA Capitol Chambers plugin, UA Oxide plugin, UA Fairchild plugin, FabFilter Pro-Q 3, Oeksound Soothe2, Waves WLM Plus and Warm Audio Bus-Comp. Genelec The Ones 8341A SAM monitors and 7360A subwoofer, and a GLM 4 system. Focal Clear Mg Professional headphones.
Music
"Hard, Cold Light Of Day" is an Americana song written by Bill Edwards. Bill handled the vocals, played and/or programmed all of the instruments and recorded, mixed and mastered the track.
Reviewed By Dave Martin
From the first listen, "Cold, Hard Light Of Day" struck me as a classic singer-songwriter performance and one that works very well. I don't say that with any condescension, by the way; I've long been a fan of John Prine, Guy Clark and Fred Koller to be anything other than appreciative of the style.
From a production viewpoint, Bill's vocal processing is fairly minimal—and it also fits the song, which relates the tale of a coal mining accident from the perspective of those waiting above ground. The harmony vocals reinforce (rather than detract) from the lead vocal and blend well with the instrumentation—guitars, fiddle, lap steel and banjo, with drums from Superior Drummer 3 and a bass track created with EZbass. I like how the lap steel and fiddle worked together, and the banjo gave a nice lift to the choruses.
Suggestions
Only a few quibbles from me, but I'm a producer—and, by definition, opinionated.
First, I'm not a huge fan of the drum track on this song; if ever a song wanted live drums (and bass), it would be this recording. The full snare on the chorus seemed a bit high-pitched for the style, and the drum feel didn't seem to fit all that well with the other instruments—really sparse percussion typically works best in this sort of music. I would likely have preferred an upright bass here as well, but then, I'm also a bassist …
Secondly, when recording a song like this, you might try using only one acoustic guitar. The mood of the song is quite intimate, and a bit of space in the rhythm section would leave more room for the lyrics.
Finally, I would consider making the banjo a wee bit brighter—that may well be a function of the instrument and mic rather than a mixing decision.
Summary
All in all, well played, well sung and well produced. I'd be happy to hear more music from Bill.
Dave Martin is a producer, engineer and bassist. Dave owned Nashville's Java Jive Studio for close to 25 years. Dave has recorded, produced and/or played with symphony orchestras, rock and roll icons and country music legends ranging from the Old Crow Medicine Show, The Dead Pickers Society, Porter Wagoner, Robben Ford, Billy Cobham, The Box Tops, Carl Verheyen, Richie Faulkner (Judas Priest), Adrian Belew, Rick Nielsen (Cheap Trick), Eric Johnson, Robbie Fulks, Steve Vai, The Coasters and others. Dave is also a member of the Western Swing Hall of Fame.
Readers' Tracks