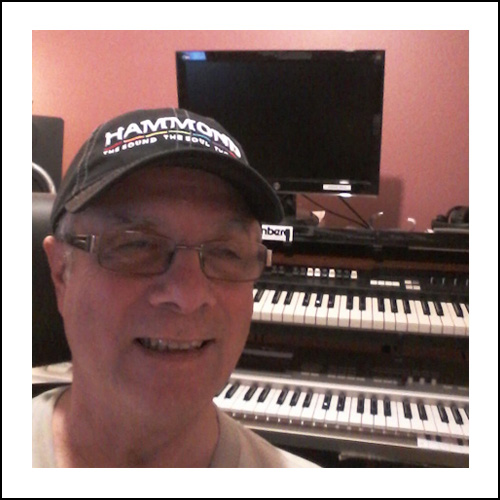 Artist Name: Dan Depolito    Title: Make Your Own Kinda Music    Genre:  Rock and Pop    Rating:
Equipment Used
PC with RME Fireface 400 interface running Steinberg Cubase, Real Guitar, Spectrasonics Trilian, and Toontrack EZdrummer. Korg Triton Studio keyboard workstation, Yamaha Motif XS-Rack synth module (horns). Mixed in Cubase using AKG K712 headphones.
Production Notes & Credits
"Make Your Own Kinda Music" is a male vocal one-man-band pop track.
Reviewed By Marty Peters
Dan has submitted a song that, to our ears, is part demo/sketch and part final product. So what exactly does that mean? Well, let's dig a little deeper.
Starting with the composition and arrangement, "Make Your Own Kinda Music" has a distinctly mid to late 1960s male pop song vibe. Those of you who remember B.J. Thomas' "Raindrops Keep Fallin' on My Head" will recognize the sound. Plenty of chord shifts, modulation, as well as the requisite vocal pads, were the order of the day. Kudos to Dan for nailing the vibe here!
As for the actual sound sources, the software/plug-in derived rhythm section plants the seed of what live players could aim for (hence the "demo" statement) but falls far short of a finished product in our minds. That said, the lead vocal was well recorded and delivered, minus sibilance or other artifacts. We also felt that the vocal pad, as well as the faux string parts, were quite workable and worthy of keeping.
Suggestions
As we have mentioned in the past, 'demo' is not a dirty word around these parts. Without the availability of live players, we all find ways to intimate our ideas to some degree. Minus the ability to actually play and record multiple instruments, the level to which we master programming obviously has a huge impact on matters.
Could Dan have done better with his programming here? Sure, but given that, the smart play may be to enlist the help of someone more savvy at the job. There are myriad resources available, including live musicians who connect via the web with files, who could provide pro-level drum and bass parts for surprisingly reasonable rates. Sometimes it's best to give a hat or two to another person in order to get the best result!
Summary
A fine start.
Contact
Dan Depolito, [email protected]