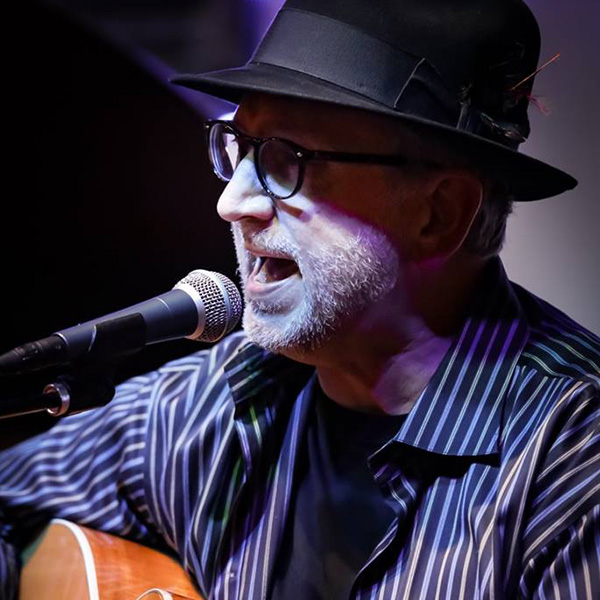 Artist Name: Bill Edwards   Title: A Refugee Too  Genre: Americana Rating:
Equipment
iMac running Digital Performer, Alesis HD 24 recorder, MOTU and UA interfaces, East West and UA plugins, Nektar Impact keyboard controller, Gibson guitar, Fender bass, Toontrack Superior Drummer 3, Impact Soundworks Pedal Steel VSTi, Shure SM7B and Miktek C5 mics, Royer dBooster, ART TPS II preamp, Mackie mixer, Mackie monitors, AKG and Sony headphones.
Music
'A Refugee Too' is a male vocal Americana track done in its entirety by Bill in his home studio.
Reviewed By Marty Peters
Bill has submitted a fine overall effort here, with only a few minor adjustments required in order to lift it up towards our Spotlight status. Let's delve into the pros and cons of 'A Refugee Too' and see just what adjustments will kick it up a notch. Starting on the plus side, Bill did solid job on  his vocals, both lead and background. The venerable Shure SM7 dynamic mic is an excellent fit with his voice. Long a favorite of Americana artists, its smooth round characteristics are on display here and Bill has avoided any plosives, sibilance or other artifacts in his performances. The small-bodied acoustic guitar is accurately captured; our familiarity with the 00 Gibson is pretty extensive, and this is the sound for sure. Moving on, kudos to Bill for his wise panning choices; we love the classic vibe that the opposite-panned tremolo guitar/pedal steel bring to the table. Their positioning is atmospheric, lending a nice cinematic feel to the stereo field. As for the downside, we detect some pretty audible overcompression on the bass guitar throughout the song, and the bass has a tendency to frequency mask the acoustic guitar in spots. As for its rhythm partner, the snare drum seems shy while the pronounced kick is just the opposite. Lastly, the overall tone of the mix is a tad dark through our monitors and headphones.
Suggestions
As we've said many times in this column, the closer one gets to a successful mix, the more that the little things matter. While there are no glaring issues with Bill's submission, a few tweaks to the bass and drums are in order. Starting with the drums, we suggest a rebalancing of the kick and snare to close the gap in their volume. As for the bass, while we're not sure at what stage the compression was applied, we urge Bill to back it down, particularly the release time. A slow release on a sustained instrument will oftentimes lead to the kind of smear that we're hearing here. Finally, we feel that mastering could benefit the entire effort, just enough to add a bit of shine. As we said, little things can go a long way.
Summary
Strong effort.
Contact
Bill Edwards, [email protected]
Readers' Tracks