Learn to capture the dynamic improvisational energy of a live performance at Sweetwater's' signature hands-on learning series
Fort Wayne, IN, April 11, 2022 – Sweetwater Studios has announced Recording Workshop with Greg Koch and the Koch-Marshall Trio, the latest in its ongoing series of hands-on learning sessions that bring aspiring engineers and producers into its studio complex to learn the art of recording alongside legendary artists and performers. The two-day workshop will take place May 20-21 and will be led by Sweetwater Studios' Producer/Engineer Shawn Dealey [Counting Crows, Goo Goo Dolls, Bootsy Collins]. The cost of the event is $795 per person. For more information and to register, please click here.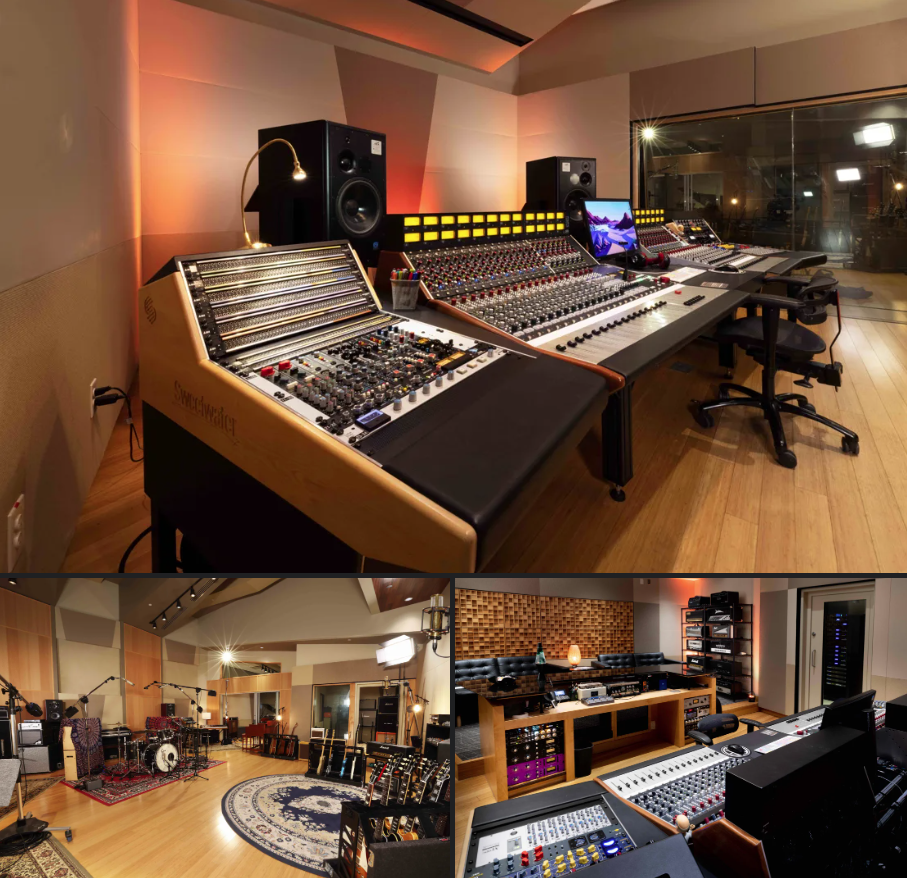 Inspiring surroundings for the ultimate recording experience
As the studio of choice for touring and recording artists like Bootsy Collins, Anthrax, Billy Cobham, Russ Taff, Eric Johnson, and Beth Hart, Sweetwater Studios is the perfect environment for learning hands-on recording techniques under real working conditions. The sessions will take place in Studio A where attendees will experience the best of both worlds of both analog and digital recording, utilizing the studios' centerpiece
Rupert Neve Designs 5088 for tracking. "The tactile experience has always been an important part of the recording process, and our new board will give our workshop attendees the chance to experience that first-hand," said Dealey. "This helps us all stay focused on the creative process without losing control of the session."
Day 1 of the workshop will focus on live performance tracking with the trio which includes Greg Koch on Guitar, Toby Lee Marshall on B3 Organ, and Dylan Koch on the drums. The session will give attendees the opportunity to learn proper mic placement technique, signal chain selection, and artist collaboration in the studio as the musicians channel their signature mixture of improvisational rock that draws from blues, funk, and jazz. Day 2 shifts to mixing and post-production and the art of fine-tuning performances through mixing, EQing, and post-processing. Attendees will have access to the results of the session to bring home for further tweaking.  "The sheer breadth of music that the Koch-Marshall trio can play makes them ideally suited to a workshop environment like this," said Dealey. "This is the perfect opportunity for someone looking to learn how to work across multiple genres in the studio and pull the best sounds and performances out of a session."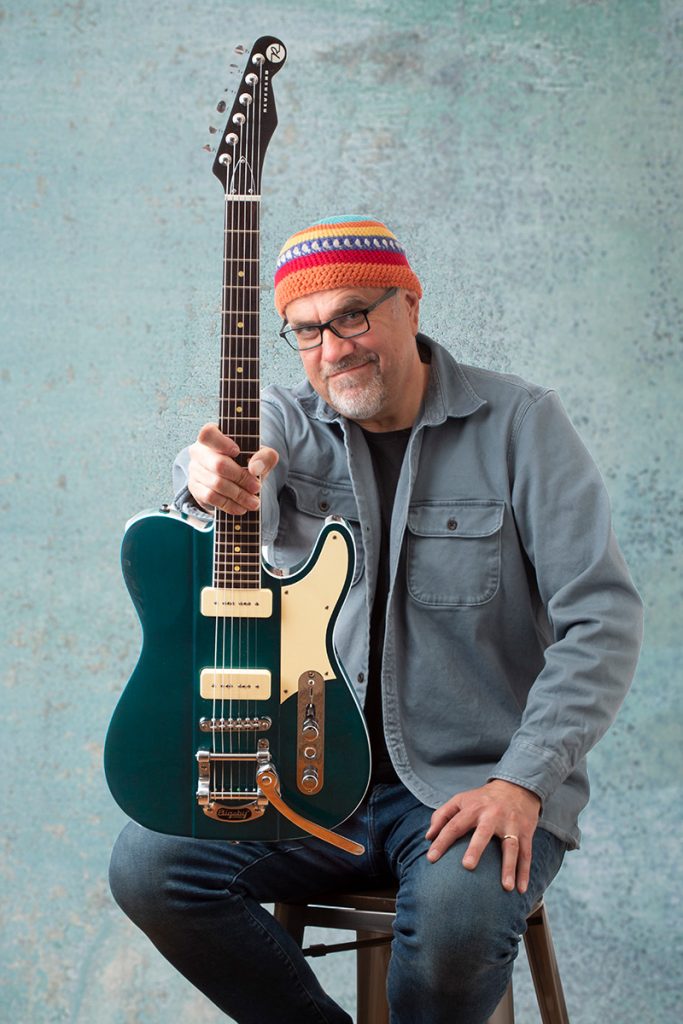 Meet the artist
Considered to be one of the world's most famous unknown guitarists, Greg Koch brings a mountain of experience demonstrated by years of international tours, critically acclaimed CDs, and instructional materials garnering over 50 million views. Greg is a six-string giant of versatility known for his unique and incendiary brand of playing, creating, and collaborating.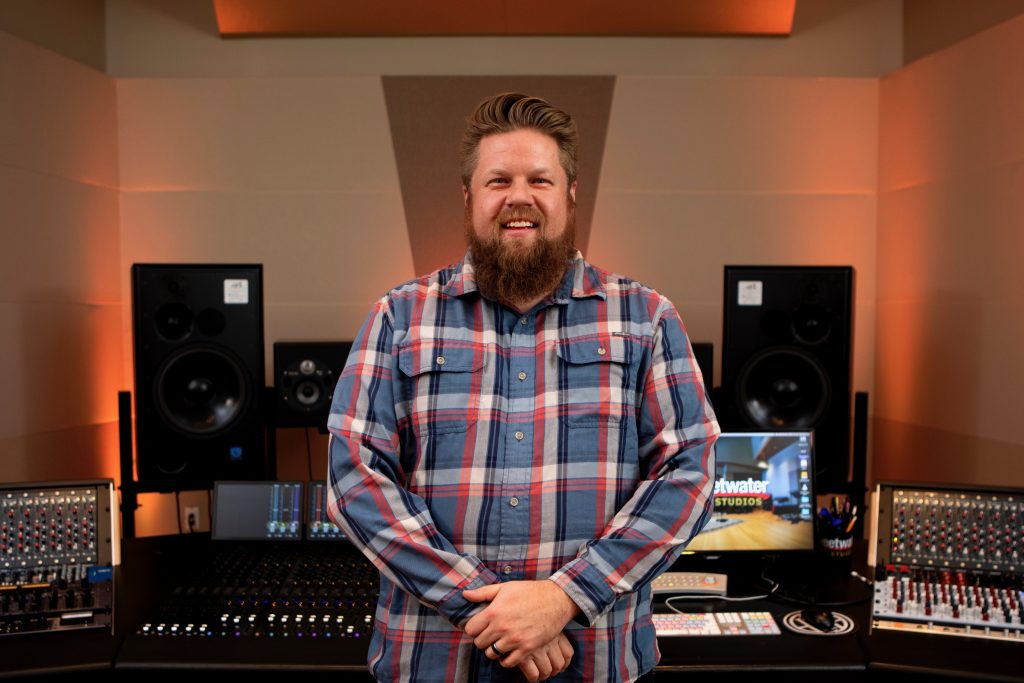 Meet the instructor
Equally comfortable mixing in an arena or in a recording studio, Shawn Dealey has spent the last 20 years developing his craft as an in-demand recording engineer, mixer, and producer. Working with artists such as Counting Crows, Goo Goo Dolls, Jared James Nichols, KEN mode, Bootsy Collins, We Came As Romans, Stu Hamm, and countless others, Shawn's passionate approach to the art of recording, along with his hunger for new techniques, keeps him at the top of his game.
Workshop Registration is $795 per person and includes:
Two full days of learning at Sweetwater Studios from 9am to 5pm
A full, hands-on experience from start to finish, including set up, tracking, overdubbing, and mixing.
Lunch with Greg, Dylan, Toby, and Shawn
To register for Sweetwater Studios' Recording Workshop with Greg Koch and the Koch-Marshall Trio, please visit: http://sweetwaterstudios.com/workshops/greg-koch-recording-workshop/
For more information on Sweetwater Studios and upcoming Recording Workshops, please visit: http://www.sweetwaterstudios.com/
About Sweetwater Studios
Sweetwater Studios is a wholly owned subsidiary of Sweetwater Sound, Inc., the largest online music instrument retailer in the country. With three world-class studios designed by Russ Berger and access to a greater diversity of musical equipment and professional audio gear than any other recording studio in the world, Sweetwater Studios is able to accommodate just about any recording, mixing or mastering project, no matter how simple or complex. Sweetwater Studios also has an exceptional staff of producers, engineers, session musicians and studio technicians to ensure that any artist will get personalized, first-class treatment from start to finish.