Sweetwater Studios Senior Producer/Engineer and VP of Music Production Mark Hornsby will lead the in-studio recording session from Tuesday, July 23 to Thursday, July 25

May 24 2019, Fort Wayne, IN – Sweetwater Studios, the best-in-class recording studio branch of top music retailer Sweetwater Sound, will host another installment of its trailblazing hands-on recording master classes, featuring celebrated guitar legends Carl Verheyen and Albert Lee. The class will take place from July 23-25 and is open to all registered students on a first come, first served basis and led by Sweetwater Studios Senior Producer/Engineer and VP of Music Production Mark Hornsby. The master class will be held in Sweetwater Studios' Studio A and will cover all aspects of the professional recording process – from dialing in sounds and live tracking to overdubbing, editing, and mixing.
Who: Sweetwater Studios and Senior Producer/Engineer Mark Hornsby
What: Recording Master Class with guitarists Carl Verheyen and Albert Lee
Where: Sweetwater Studios, 5501 US Highway 30 West, Fort Wayne, IN
When: Tuesday, July 23 to Thursday, July 25 between 9:00 a.m. and 6:00 p.m.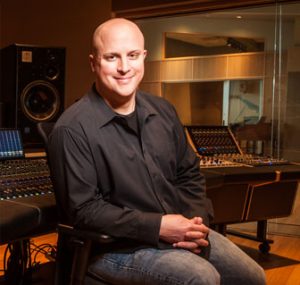 "Our recording Master Classes are a chance for students to experience recording music in a working studio under real-world conditions, something we've been pleased to offer at Sweetwater Studios," Hornsby said. "Carl and Albert have a wealth of session guitar experience between them and it's a great opportunity for students to see how great guitar parts can make or break the recording process."
Sweetwater Studios: Session Masters
During the three-day session, students will be working alongside Carl Verheyen and Albert Lee, two contemporary masters of the guitar with a wealth of stage and studio experience between them.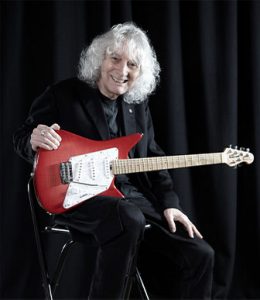 Albert Lee has built an unimpeachable guitar legacy, with stints playing alongside greats like Eric Clapton, The Everly Brothers, Joe Cocker, and Emmy Lou Harris. His fingerstyle and hybrid picking techniques have made him an in-demand session player for more than 50 years, and his solo career has been a thoughtful exploration of traditional and roots genres.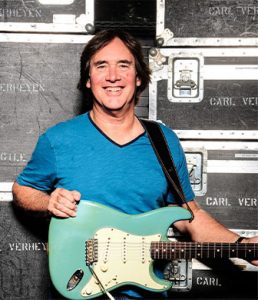 Carl Verheyen has spent the last 40-plus years making his mark on a wide variety of music, from the progressive pop stylings of Supertramp to jazz, blues, and rock. He has been one of LA's elite "first call" session players for the last several decades, and is critically acclaimed as a player, songwriter, and educator with fourteen albums and two live DVDs to his name.
Registration is just $995 per person and includes:
Three full days of learning sessions in Sweetwater Studios,

including lunches

Dinner with Mark, Carl, and Albert

Certificate of completion

To register, please email [email protected] or call (800) 386-6434.
To learn more, please visit https://sweetwaterstudios.com/carl-verheyen-albert-lee-master-class/

About Sweetwater Studios
Sweetwater Studios is a wholly owned subsidiary of Sweetwater Sound, Inc., the largest online music instrument retailer in the country. With three world-class studios designed by Russ Berger and access to a greater diversity of musical equipment and professional audio gear than any other recording studio in the world, Sweetwater Studios is able to accommodate just about any recording, mixing or mastering project, no matter how simple or complex. With renowned staff producer Mark Hornsby at the helm, who has worked on many Grammy-award winning albums, Sweetwater Studios also has an exceptional staff of producers, engineers, session musicians and studio technicians. For more information on Sweetwater Studios, please visit http://www.sweetwaterstudios.com.