Sweetwater Studios Senior Producer/Engineer Mark Hornsby will lead the in-studio recording session from Wednesday, April 17 to Thursday, April 18

March 25, 2019, Fort Wayne, IN – Sweetwater Studios — the state-of-the-art recording studio owned by top music retailer Sweetwater — will host another installment of its hands-on recording master classes, featuring the world-class supergroup Don't Feed The Animals. Open to registered students on a first come, first served basis, the master class will take place from April 17–18 and will be led by Sweetwater Studios' Mark Hornsby.
The master class will be held in Sweetwater Studios' Studio A and will dive headfirst into the intricacies of tracking, editing, mixing and more. Wednesday's session will focus on learning the techniques of professional recording, and Thursday's will focus on the ins and outs of editing and mixing.
Who: Sweetwater Studios and Senior Producer/Engineer Mark Hornsby
What: Recording Master Class with

supergroup Don't Feed The Animals, which includes guitarists Phil X and Richard Fortus, bassist Doug Wimbish, vocalist Monique Teichert and drummer Brian Tichy

Where: Sweetwater Studios, 5501 US Highway 30 West, Fort Wayne, IN
When: Wednesday, April 17 to Thursday, April 18 between 9:00 a.m. and 6:00 p.m.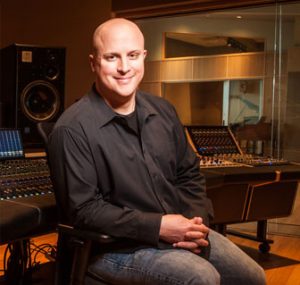 "Each installment of our Master Classes gives participants the opportunity to learn how producers and engineers record professional musicians doing what they do best in the studio," Hornsby said. "Don't Feed The Animals brings together five talented musicians at the top of their game, giving attendees a chance to learn proven professional techniques from start to finish. We are truly excited about the learning experiences students will take away from these sessions."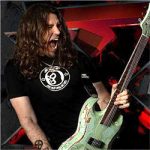 Sweetwater Studios: Top-Tier Talents
During the two-day session, students will be working alongside an unmatched group of talented musicians, including guitarist Phil X, currently the lead guitarist of Bon Jovi. Phil's dazzling guitarwork has also graced the works of Alice Cooper, Chris Cornell, Rob Zombie, Daughtry, Kelly Clarkson and Avril Lavigne, among many others.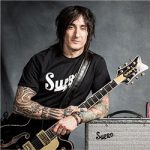 Renowned as one of the most in-demand firstcall session musicians in New York City, Richard Fortus has built a remarkable career as a definitive rock'n'roll sideman. Since joining the legendary hard rock band Guns N' Roses in 2001, Fortus has been playing soldout shows on almost every continent across the globe and has collaborated with numerous other artists, including composer/musician BT.
With one of the most highly regarded résumés in the industry, bassist Doug Wimbish has proven his versatility in just about every musical genre as a writer, producer, and ambience director. Wimbish built his reputation as a pioneer of hiphop bass, employing bass effects, alternate tunings and extended hand techniques, and he continues to harness his inimitable talent as the bassist of Living Colour.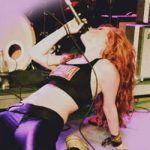 Monique Teichert is the singer for her original band Whole Sum, a bluesy psychedelic rock group based out of Long Island.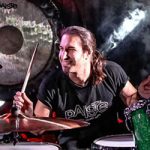 Born and bred in New Jersey, drummer Brian Tichy grew up on hard rock. After honing his chops at Berklee College of Music, Tichy built a career drumming for an impressive list of rock music royalty, including Whitesnake, Foreigner, Billy Idol, Ozzy Osbourne, Slash, Don Felder, Zakk Wyle, and many more.
Registration is just $995 per person and includes:
Two full days of learning sessions in Sweetwater Studios,

including lunches

Dinner with Mark, Phil, Richard, Doug, Monique and Brian

Certificate of completion

To register, please email [email protected] or call (800) 386-6434.
To learn more, please visit https://sweetwaterstudios.com/dont-feed-the-animals-master-class/

About Sweetwater Studios
Sweetwater Studios is a wholly owned subsidiary of Sweetwater Sound, Inc., the largest online music instrument retailer in the country. With three world-class studios designed by Russ Berger and access to a greater diversity of musical equipment and professional audio gear than any other recording studio in the world, Sweetwater Studios is able to accommodate just about any recording, mixing or mastering project, no matter how simple or complex. With renowned staff producer Mark Hornsby at the helm, who has worked on many Grammy-award winning albums, Sweetwater Studios also has an exceptional staff of producers, engineers, session musicians and studio technicians. For more information on Sweetwater Studios, please visit http://www.sweetwaterstudios.com.