Hands-on class from October 4-5 gives participants the chance to learn alongside one of the guitar's modern-day masters

September 18, 2019, Fort Wayne, IN – Sweetwater Studios, the world-class recording studio arm of music instrument retailer Sweetwater Sound, have announced that they will be hosting a Recording Master Class session with guitar virtuoso Al Di Meola on Friday, October 4, and Saturday October 5, 2019. The class will give fans and recording enthusiasts the chance to the learn the art of recording in a working studio environment alongside Di Meola in Sweetwater Studio's Russ Berger-designed Studio A, The class is open to all registered attendees on a first come, first serve basis, and will be overseen by Sweetwater Studios Senior Producer/Engineer and VP of Music Production, Mark Hornsby.
Who: Sweetwater Studios and Senior Producer/Engineer Mark Hornsby
What: Recording Master Class with Al Di Meola
Where: Sweetwater Studios, 5501 US Highway 30 West, Fort Wayne, IN
When: Friday October 4, and Saturday October 5 between 9:00 a.m. and 5:00 p.m.
"What makes our Master Class series so special is that it's a hands-on experience in a real studio with real working professionals, something that no other studio is currently offering," said Hornsby. "Having a living legend like Al Di Meola in Studio A and being able to feel the energy in the room as he plays is a real privilege and we're excited to be able to make music with him."
Return to the electric guitar
Al Di Meola has been making his mark on instrumental guitar music for the last four decades, from his breathtaking jazz fusion work in Return to Forever and his early solo records, to his Latin-influenced world music explorations in more recent years. Di Meola's approach to the guitar has always demonstrated a masterful grasp of memorable melodies, sophisticated harmonies, and a deliberate, playful approach to syncopated rhythms. Having made a triumphant return to electric guitar in the last decade, Di Meola is currently touring and will be recording new material during his visit at Sweetwater Studios. "We can't wait to visit and record at Sweetwater," Di Meola said. "It's the highlight of our tour and we're really looking forward to it."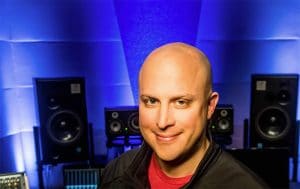 Sweetwater Studios Senior Producer/Engineer and VP of Music Production Mark Hornsby is an award-winning producer and engineer who has spearheaded Sweetwater Studio's educational programming and Recording Master Class series. His engineering and production work have spanned every genre and has seen him working with a wide variety of guitar talents, including Rick Nielsen, Paul Gilbert. Carl Verheyen, Robben Ford, Eric Johnson, and many more.
Registration is just $1395 per person and includes:
Two full days of learning sessions in Sweetwater Studios, including lunches

Dinner with Al and Mark

Certificate of completion

To register, please email [email protected] or call (800) 386-6434.
To learn more, please visit https://sweetwaterstudios.com/event/al-di-meola-master-class/

About Sweetwater Studios
Sweetwater Studios is a wholly owned subsidiary of Sweetwater Sound, Inc., the largest online music instrument retailer in the country. With three world-class studios designed by Russ Berger and access to a greater diversity of musical equipment and professional audio gear than any other recording studio in the world, Sweetwater Studios is able to accommodate just about any recording, mixing or mastering project, no matter how simple or complex. With renowned staff producer Mark Hornsby at the helm, who has worked on many Grammy-award winning albums, Sweetwater Studios also has an exceptional staff of producers, engineers, session musicians and studio technicians.