Primacoustic is excited to introduce the PrimaPro Calculator app, designed to suggest the best-suited acoustic treatment products based on application and dimensions.
Primacoustic, Port Coquitlam, B.C.- April 26, 2022 — Primacoustic has introduced the PrimaPro Calculator, a user-friendly, step-by-step tool that takes the guesswork out of an acoustic treatment project. The PrimaPro Calculator app will make it easy to explore the possibility of starting, or expanding on, an acoustic treatment project. The app is available online at https://app.primacoustic.com/express-treatment.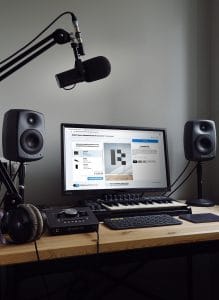 When it comes to acoustically treating a room, there is no one-size-fits-all formula. Factors such as room dimensions, available wall and ceiling space, and the intended application of the room can dictate the proper acoustic panel selection. Previously, this analysis was accomplished with a quote calculator that was only available to Primacoustic's internal team. The new PrimaPro Calculator simplifies that process.
"The PrimaPro Calculator app is aimed at giving customers another tool to make choosing acoustic treatment easy," said Rob Cooke, managing director for Primacoustic. "This app is as simple to use as it is powerful. It uses precise calculations behind the scenes to generate acoustic treatment recommendations for any space."
The PrimaPro Calculator app is designed to be easy to use, with the whole room analysis process only taking a few minutes. The user is first prompted to enter a few key details about their space: room type, dimensions, and panel placement (wall, ceiling, or both). The app does the background calculation and the user is presented with a complete package of acoustic treatment options.
For more information on Primacoustic products and applications, visit https://www.primacoustic.com/