AeroWave™system features perfect horizontal and vertical sound distribution for live installation and touring applications; Ocean Way to feature demonstrations at 10:00 a.m. and 2:00 p.m. each day of NAMM 2023
Anaheim, CA – March 4, 2023 — Burbank-based Ocean Way Audio (booth 16315), led by legendary audio innovator and multiple GRAMMY® award-winner Allen Sides, will be hosting live demonstrations of its new AeroWave™ AW-9045 large-venue sound system technology at the NAMM 2023 exhibition. The demonstrations will occur each day at 10:00 a.m. and 2:00 p.m. in room 201D, upstairs across the Sky Bridge.
"We look forward to meeting with our customers, colleagues and partners at NAMM 2023," commented Allen Sides, CEO and Founder of Ocean Way Audio. "We are looking forward to demonstrating the AeroWave™ AW-9045 — our very latest point source system for live sound applications. This is a system that delivers superior clarity and definition, no matter where you are seated in a venue. Most importantly, it is very musical and fun to listen to."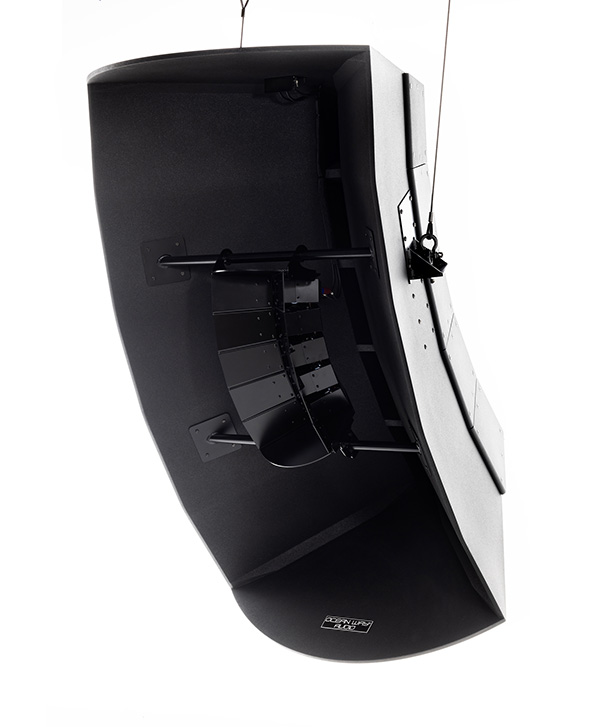 Ocean Way Audio's innovative AeroWave™ system has the widest linear horizontal and vertical dispersion of any comparable array system currently manufactured. Further, it is the only live sound system with superb directivity all the way down to 125Hz, which is simply not possible on line arrays using multiple, direct radiating components. The AeroWave™ system is also roughly 10 dB more efficient than other conventional line arrays because of its incredibly efficient straight horn design. The result is increased power efficiency: it only requires approximately one third of the power conventional systems require to reach the same volume. The result is lower distortion, and a more natural sound — even at high sound pressure levels.
"For audiences in live sound and theatre applications, our AeroWave™ system is able to deliver a perfect stereo image to any seat in the house — even if that seat is off axis to either the left or right channels," commented Ernie Woody, Director of Production Operations, Ocean Way Audio. "Practically speaking, traditional line arrays have a 'sweet spot' towards the center of the room where you need to be seated in to experience a good stereo performance — this can be very challenging for FOH engineers, since very often they need to have to mix in mono for the entire audience to hear. The advanced dispersion characteristics of AeroWave™ means that audience members can experience an optimal stereo mix from anywhere in the house."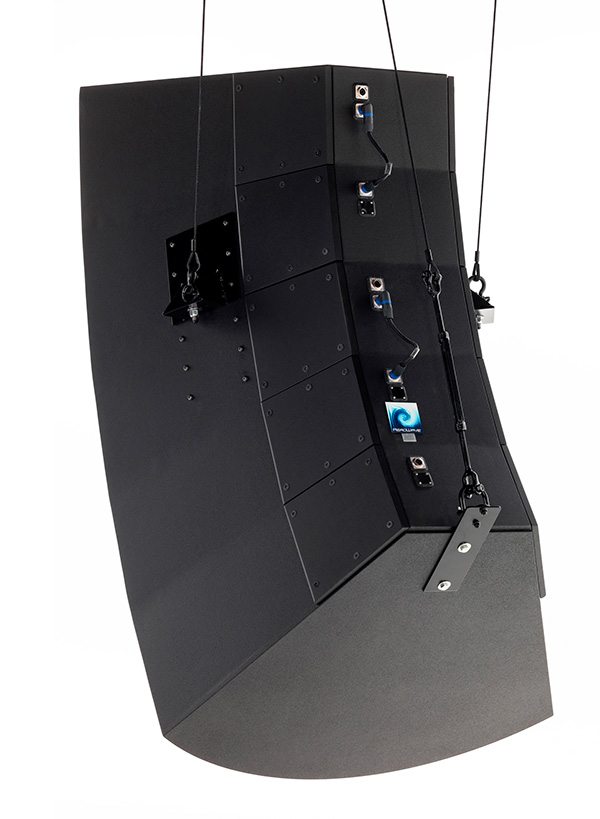 One the key differentiating factors of the AeroWave™ system is that it only requires one crossover point between two truly constant directivity high frequency and low frequency horns with identical flare rates. This eliminates the need for excessive amounts of digital corrections which are often needed to remediate anomalies present in multi-crossover/multi-direct radiator line array systems. Most importantly, the AeroWave™ system is able to impart an incredibly natural, ultra-wide bandwidth, truly high-fidelity sound — without a trace of harshness.
Please visit Ocean Way Audio's at its demo room 201D, upstairs across the Sky Bridge to experience AeroWave™ for yourself. For more information on AeroWave™, please visit https://oceanwayaudio.com/aerowave-large-venue-sound-system-technology/.
ABOUT OCEAN WAY AUDIO
Multi-Grammy award-winning engineer/producer and studio owner Allen Sides is the designer of Ocean Way Audio monitor systems. Sides has almost 50 years of experience designing systems for his numerous studios as well for a wide variety of commercial installations, including George Lucas's Skywalker Ranch scoring stage, as well as private installations for musical artists such as Gwen Stefani, Dave Grohl, Meghan Trainor, Steve Aoki, Lady Gaga and Beck. Today, Ocean Way Audio products are in use in many of the world's most respected recording studios, sound stages, and personal audiophile listening environments.
Avid, Pro Tools & Matrix Studio are registered trademarks of The Avid Corporation, Dolby & Dolby Atmos are registered trademarks of The Dolby Corporation, Dante is a registered trademark of Audinate Pty, Focusrite and RedNet are registered trademarks of Focusrite Plc.