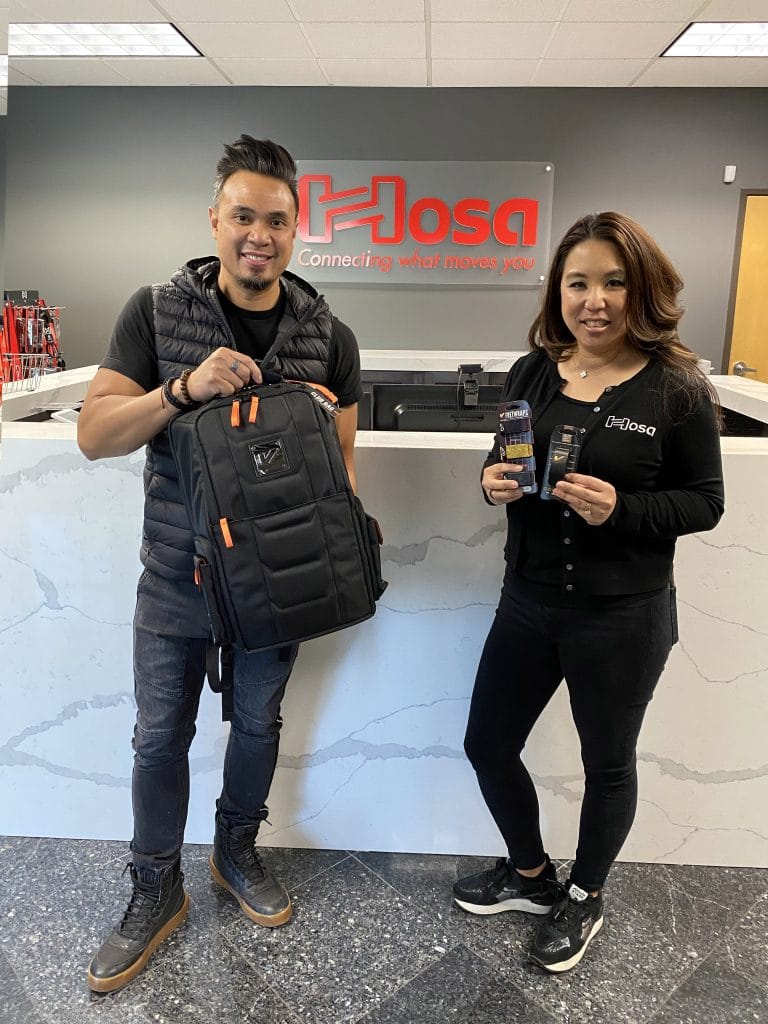 Orange County, California (May 17th, 2021) – Hosa Technology Inc. is delighted to announce they will be joining forces with Gruv Gear for USA distribution of Gruv Gear products.
Established in 2007, Gruv Gear has quickly become a trusted brand for gigging and touring musicians for their innovative bags, carts, and accessories. What started as a personal passion project has quickly evolved into an ever-expanding line of unique solutions that professionals around the world rely on every day.
Hosa will be stocking a range of Gruv Gear's unique and inventive products including:
Tech bags and cases specifically designed with mobile creatives and jetsetters in mind, such as the

Club

Bag

and

SLNG

FretWrap

string

dampeners

for

guitarists,

bassists,

and

players

of

other

stringed

instruments

Adjustable, padded guitar and bass

straps

,

including the ergonomically designed

John Patitucci Signature

Strap
"We connected with Hosa way back in 2010 when we first launched our company," shares Jay Baldemor, President of Gruv Gear. "I'm thrilled to join forces to bring our products across US retailers in a bigger way! Mayumi, Jose, and the rest of the Hosa team have been awesome and I love their passion for excellence; we're honored to be working with them."
Mayumi Allison, CEO of Hosa says: "Gruv Gear has been dedicated to creating innovative products since its inception. Today, the Hosa family is excited to embark on a journey to get Gruv Gear's products to more people than ever before. We are confident the combination of Hosa's reach and experience in the music instrument space and Gruv Gear's product innovation will make this a fruitful partnership for years to come."
To find out more about Hosa Technology Inc. please go to https://hosatech.com/. To find out more about Gruv Gear, distributed in more than sixty countries, please go to https://gruvgear.com/.