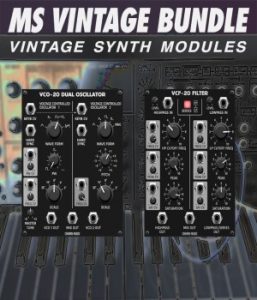 MS Vintage Bundle
If you've tried the VCF-20 Filter ($15) module, you know how great that raunchy, aggressive vintage filter tone can be. The new VCO-20 Dual Oscillator module ($15) uncannily reproduces the unique lo-fi oscillator waveforms and unusual ring modulator effect of one of the most famous Japanese synthesizers of the 70's.
These modules sound fantastic together, and make up the new MS Vintage Bundle ($25). Order Today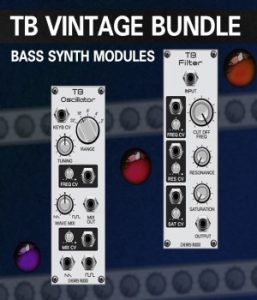 TB Vintage Bundle
The new TB Oscillator ($10) and TB Filter ($10) modules are highly-accurate recreations of the oscillator and filter section of the world's most iconic acid techno bass synth. The TB Oscillator's Wave Mix control adds new tone colors, and the TB Filter's saturation knob creates subtle to nasty overdrive
These modules are available together in the TB Vintage Bundle ($15) Order Today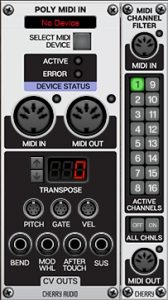 Free Core Modules
Owners of the Voltage Core package will find two new modules – for free – in their collection. The Poly MIDI Inputmodule lets you control polyphonic modules from any available MIDI Input device. You can also feed a MIDI signal to the module, and use it as a MIDI-to-Poly-CV module.
The MIDI Channel Filter module takes a MIDI input and filters out all but selected MIDI Channels. When used with MIDI Input and Poly MIDI Input modules, use multiple controllers to transmit on different MIDI Channels.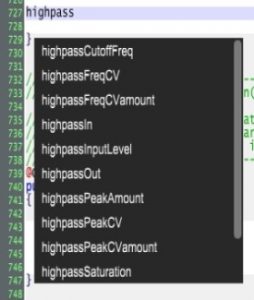 Voltage Modular 1.3.13 Updates
Voltage Modular 1.3.13 updates: Fixes a few small issues, plus solves a problem with high-pass filter resonance
Module Designer 1.3.13 updates: Developers will find a significant new feature in 1.3.13. Auto Complete automatically suggests names of variables and functions as you type, making it easier than ever to build new modules