The 400-page hardcover book celebrating 50 years of Roland history is now available on Bjooks.com and select resellers.
SEPTEMBER 30, 2022 — COPENHAGEN, DENMARK — Bjooks, a preeminent publisher of musical instrument books such as PUSH TURN MOVE, PATCH & TWEAK Series of books, PEDAL CRUSH and SYNTH GEMS 1, has announced that its much-anticipated new title, INSPIRE THE MUSIC: 50 YEARS OF ROLAND HISTORY, is now available for purchase.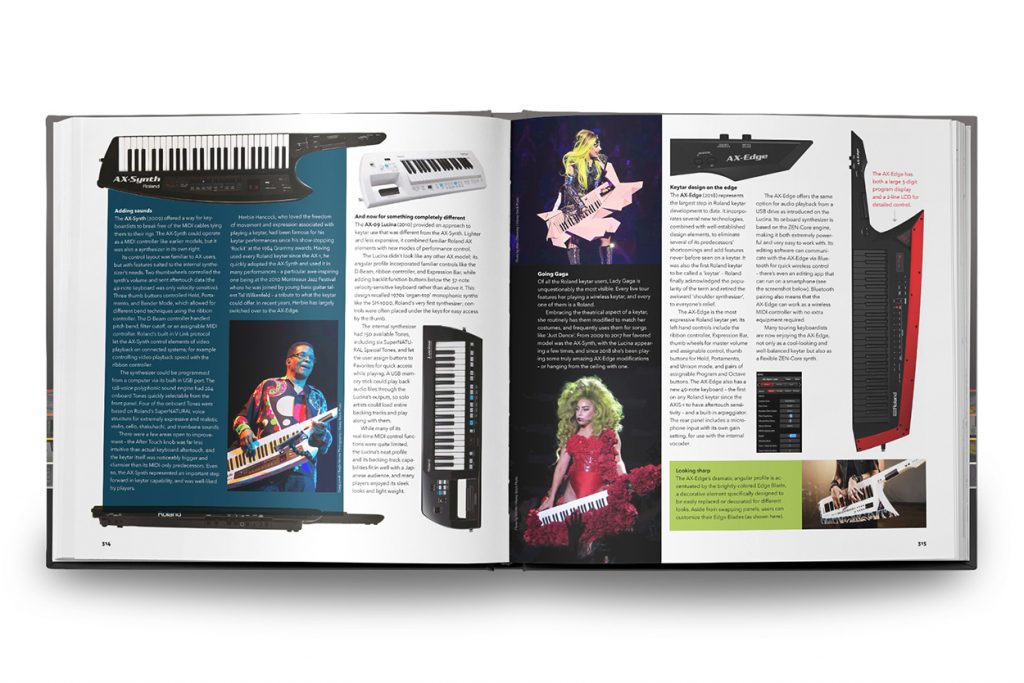 In celebration of Roland's 50th anniversary this year, INSPIRE THE MUSIC takes a deep dive into the company's history in 400 photo-packed pages, featuring hundreds of instruments and 90-plus insightful interviews and stories with Roland artists and designers.
INSPIRE THE MUSIC brings readers into a world of Roland stories. Readers will meet one of Elton John's favorite pianos, learn how electronic drums saved Butch Vig's touring career, and how a guitar synthesizer did the same for Joni Mitchell — along with many more fascinating accounts spanning a half-century of creative music technology.
"We're very excited to announce that the much-anticipated INSPIRE THE MUSIC book is now available," said Bjooks founder Kim Bjørn. "We've received an overwhelmingly positive response since announcing the book this past spring, and now readers can finally embark on a visual journey through 50 amazing years of Roland history."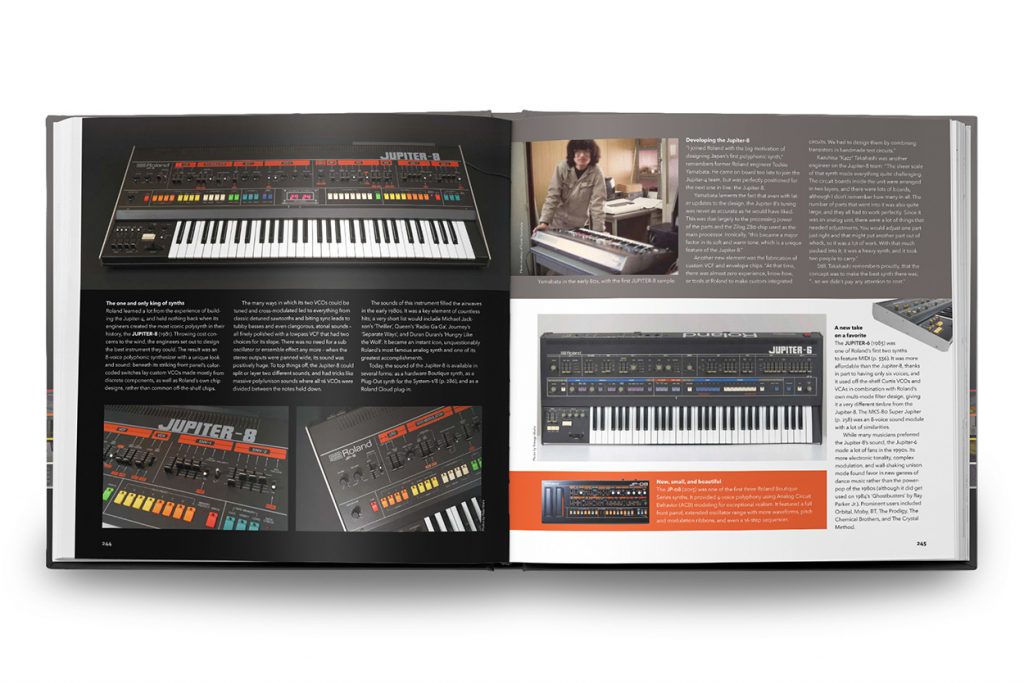 INSPIRE THE MUSIC is now available on Bjooks' website and at selected resellers.
For more information on the Bjooks family of titles, please visit www.bjooks.com.
About Bjooks:
Bjooks is the boutique publishing company founded and run by author, designer, and musician Kim Bjørn. Bjooks' first book, PUSH TURN MOVE, was published in 2017. This was followed by PATCH & TWEAK in 2018, which has since been referred to as the 'Bible of Modular Synthesis'; PEDAL CRUSH – Stompbox Effects for Creative Music Making in 2019; PATCH & TWEAK with Moog in 2020; and SYNTH GEMS I in 2021. The mission of Bjooks is to create exciting titles about music technology, artists, and makers, in order to document, inspire, and explore the world of music creation.